Mark Ellis hopes rest is enough to avoid DL trip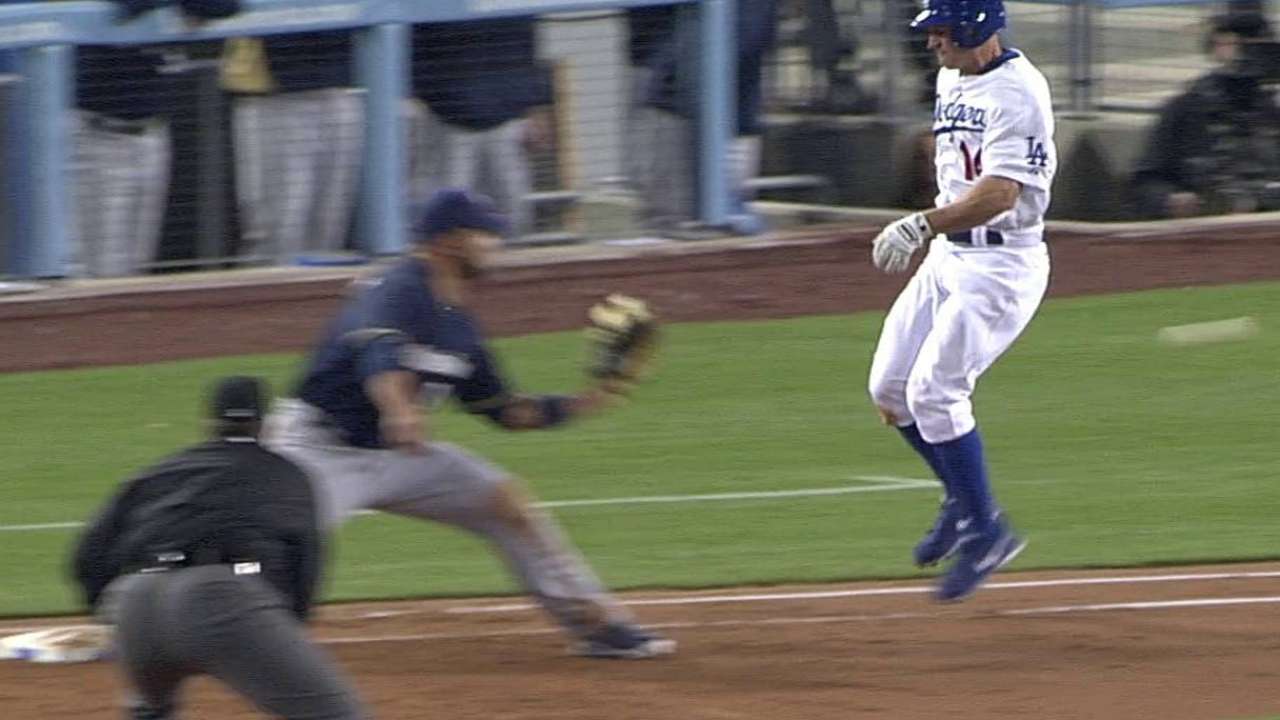 LOS ANGELES -- Mark Ellis is hoping a few days off can prevent a trip to the disabled list after straining his right quadriceps on Friday.
Ellis was out of the lineup for Sunday's series finale against the Brewers, the second game he's missed in as many days. The second baseman strained his quad while running to first base on a ground ball in the fifth inning Friday and was removed from the game.
"I'm still kind of day-to-day, but I'm really optimistic at this point," Ellis said.
Ellis said he is able to swing and throw without discomfort. He took swings in the batting cage Sunday morning, but has yet to start running to test his injured leg.
Ellis did not have an MRI. He said he was nervous when he first felt the injury, but felt better soon after.
"I thought it was going to be something a little bit more serious," Ellis said. "But that went away pretty quick after jogging back to the dugout."
The veteran has been one of the Dodgers' most consistent players with a .342 average, two homers and 11 RBIs. He's played solid defense and is riding a six-game hitting streak.
"You don't ever want to miss time when you're feeling good at the plate," he said. "But if I was to miss four or five days, that's better than missing two weeks."
Nick Punto filled in for Ellis at second base and in the No. 2 hole on Sunday. Skip Schumaker started at second when Ellis sat out on Saturday.
With Ellis unavailable again Sunday, how long can the Dodgers play shorthanded before deciding if a stint on the DL is necessary?
"You can go all you want," said manager Don Mattingly, "but does it cost you a game or be in a situation where you need that extra player? It either costs you a game or it doesn't."
Austin Laymance is an associate reporter for MLB.com. This story was not subject to the approval of Major League Baseball or its clubs.