Pirates' Sanchez suspended for hitting Craig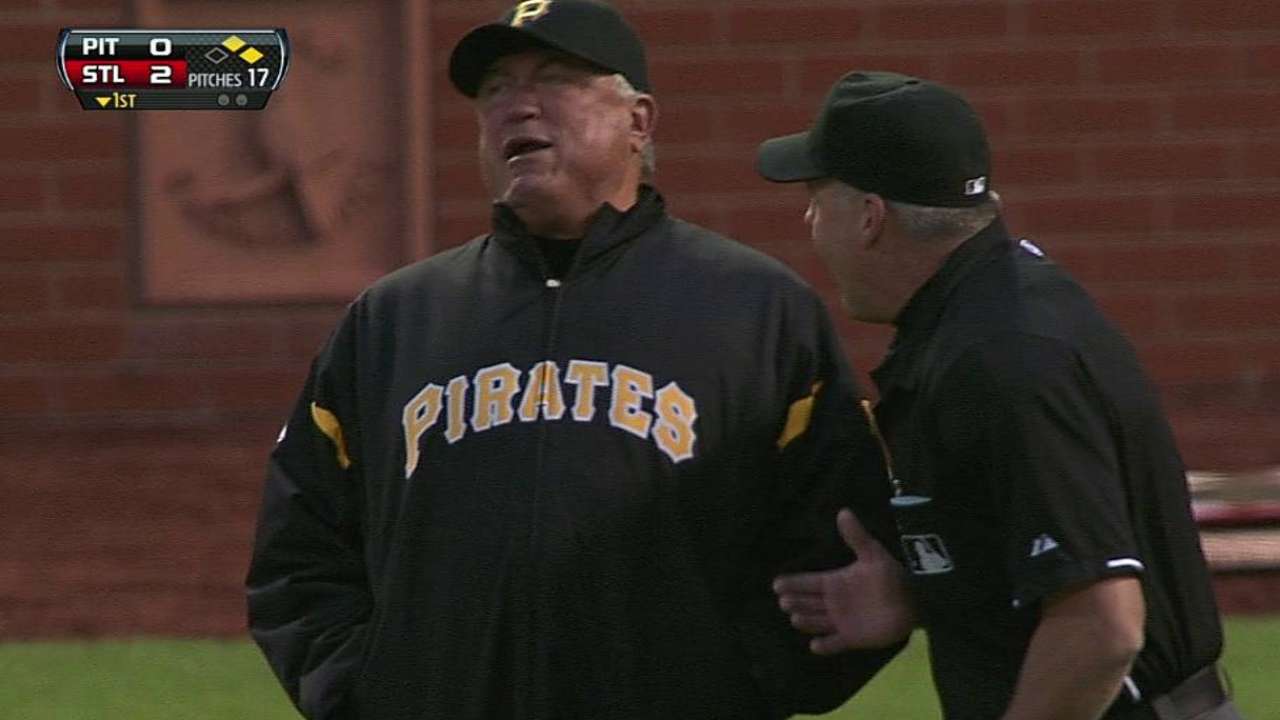 ST. LOUIS -- A day after Jonathan Sanchez was ejected 17 pitches into his start against the Cardinals, Major League Baseball handed him a six-game suspension for what was deemed an intentional attempt to hit Cardinals first baseman Allen Craig.
Sanchez, who was also fined by MLB, appealed the suspension, allowing him to remain available out of the bullpen for the rest of this series.
Umpire Tim Timmons tossed Sanchez when the lefty hit Craig just under the helmet after the Cardinals opened the first inning with two homers and a single. Timmons told a pool reporter after the game that he believed Sanchez threw at Craig intentionally.
He did not sense similar intent from Lance Lynn, who later in the evening twice hit Pirates outfielder Starling Marte. Though Timmons had issued a warning to the Cardinals' bench after the first-inning plunking, it was the umpire's discretion as to whether Lynn was throwing at Marte or simply pitching inside.
"I think we've all seen those instances where they throw that warning out ... and somebody glances somebody and now they feel obligated to throw them out when it's obvious they weren't trying to hit anybody," Cardinals manager Mike Matheny said on Saturday. "It puts a lot more judgment on the umpires, but hopefully they use their good judgment and can try to follow what intent is. That becomes kind of cloudy."
Pirates manager Clint Hurdle talked with Joe Torre, MLB's executive vice president for baseball operations, on Saturday to share his perspective on Friday's situation. Hurdle had been tossed from Friday's game, too, after arguing with Timmons about Sanchez's ejection.
"At the end of the day, the only person who knows what happened is Jonathan," Hurdle said. "I know this about Jonathan -- he knows he has to pitch well to keep his spot, and anything that takes away from that isn't productive."
Jenifer Langosch is a reporter for MLB.com. Read her blog, By Gosh, It's Langosch, and follow her on Twitter @LangoschMLB. This story was not subject to the approval of Major League Baseball or its clubs.