Gardy doesn't have to pick his spots with Pressly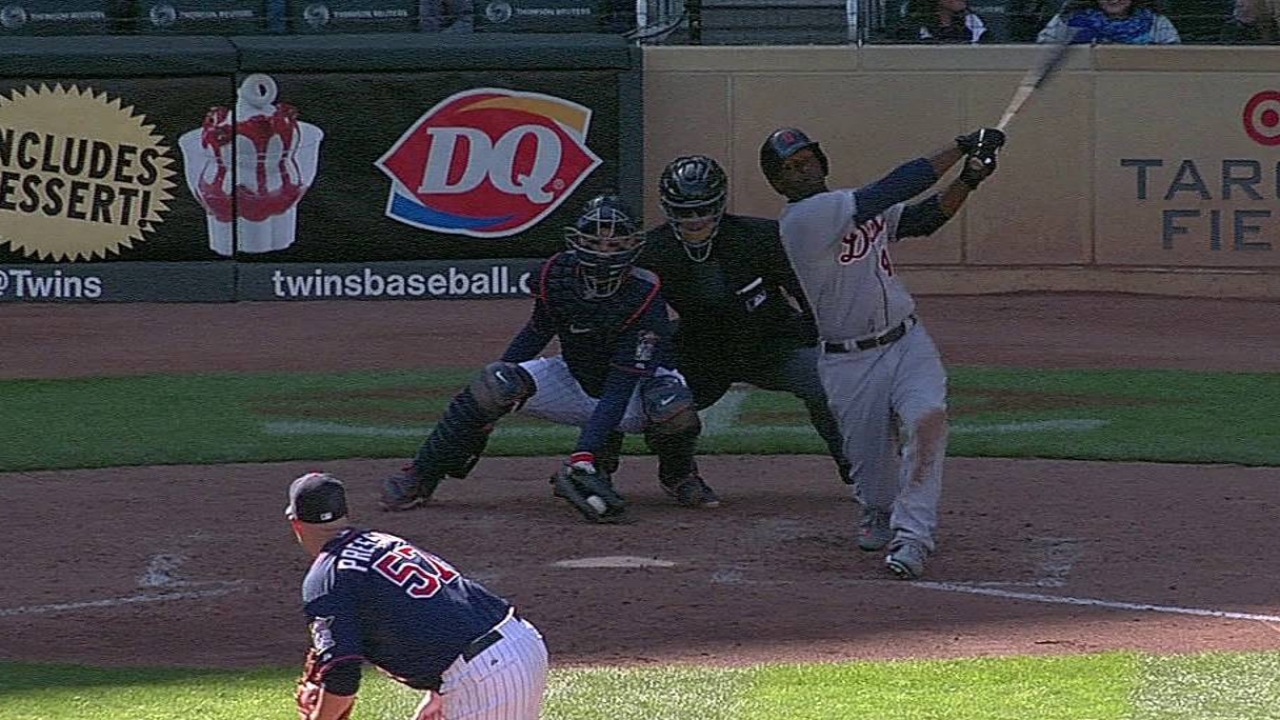 MINNEAPOLIS -- Considering he's a Rule 5 Draft pick who only reached Double-A last season, the Twins tried to take it easy on right-hander Ryan Pressly in the early going this season.
But Twins manager Ron Gardenhire said Pressly has been impressive enough that he doesn't have to worry about picking low-pressure spots for Pressly.
Pressly, who was selected from the Red Sox in December's Rule 5 Draft, has a 1.86 ERA with seven strikeouts and five walks in 9 2/3 innings this year.
"I don't see any problems pitching him anywhere," Gardenhire said. "With that velocity and that breaking ball, I'm not worried about him being afraid or anything like that. He goes right at them."
Pressly, a Dallas native, was effective against his hometown Rangers on Friday, allowing one run on just one hit over 2 1/3 innings, with three strikeouts. He gave up the one run on an RBI double by Ian Kinsler in the ninth.
"I like him," Gardenhire said. "He's not afraid. He wings it. He was throwing 94-95 mph last night with a nice breaking ball. Last night, it was great innings. The last hit he gave up I think was an 0-2 count, and he tried to throw it up in the zone but it didn't get there. But other than that, he didn't make too many mistakes."
Rhett Bollinger is a reporter for MLB.com. Read his blog, Bollinger Beat, and follow him on Twitter @RhettBollinger. This story was not subject to the approval of Major League Baseball or its clubs.