Defense remains strength at third base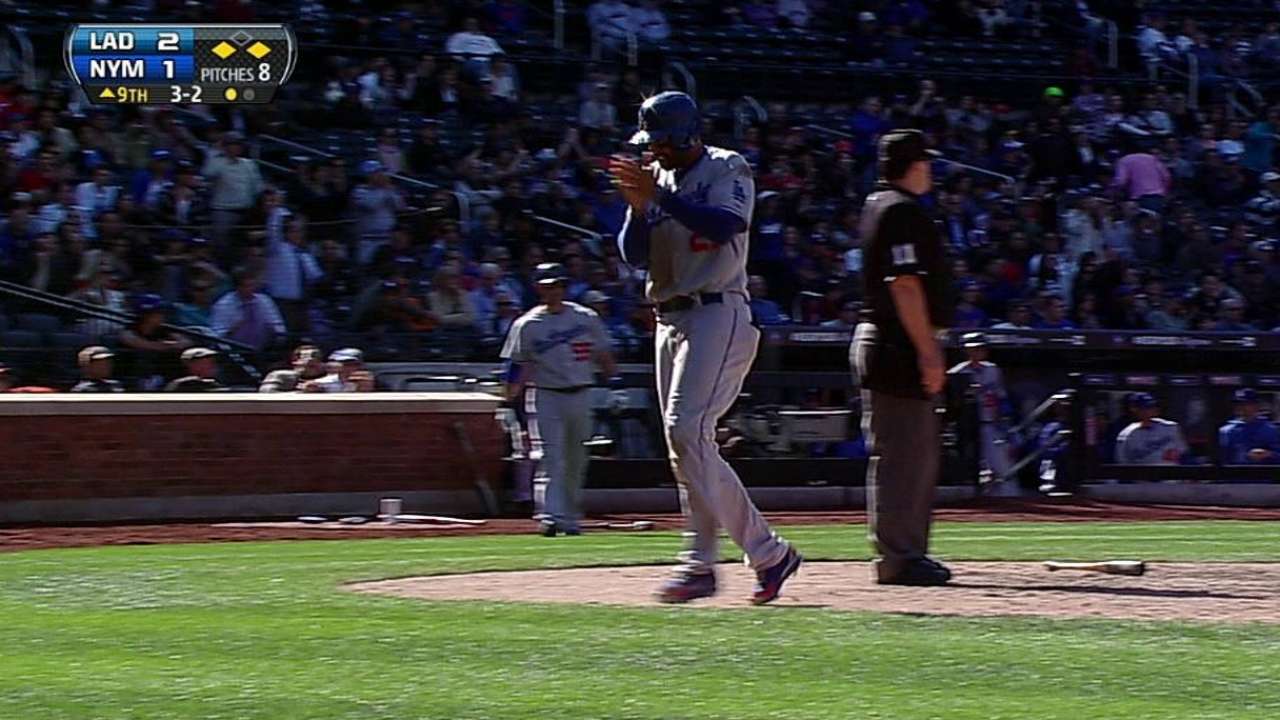 LOS ANGELES -- The Dodgers haven't gotten much offensive production from their third-base options, but that hasn't hurt the defense.
So while manager Don Mattingly continues to mix and match at third to find offense, he's not worried about sacrificing defensively.
"Our defense at third has been great," Mattingly said before Friday's game against the Brewers. "It don't matter who we throw over there. They've all caught it really well."
Juan Uribe made his eighth start at third on Friday, his second in as many games after three straight starts by Jerry Hairston. Uribe walked three times with a single and an RBI during Thursday's 3-2 win against the Mets, which intrigued Mattingly.
"He's been more patient," the manager said. "For him to walk three times in a game, we didn't see any of that before. He's pretty much been on base."
Uribe is hitting .190 with two homers and four RBIs, but is reaching base at a .414 clip in 11 games. He's seen more time at third recently with Luis Cruz hitting .087 (4-for-46) in 16 games.
Cruz was the primary third baseman to begin the year and made nine starts, but his slump has limited his playing time.
"Cruzer will get his chances again," Mattingly said. "This is the time for him to get his swing back together. We're going to need him. I'll get him back in the mix."
Hairston provided some spectacular defense at third during a six-game road trip, but went 2-for-15 and is hitting .172.
Austin Laymance is an associate reporter for MLB.com. This story was not subject to the approval of Major League Baseball or its clubs.