Taxed Grilli, Melancon get finale off in Philadelphia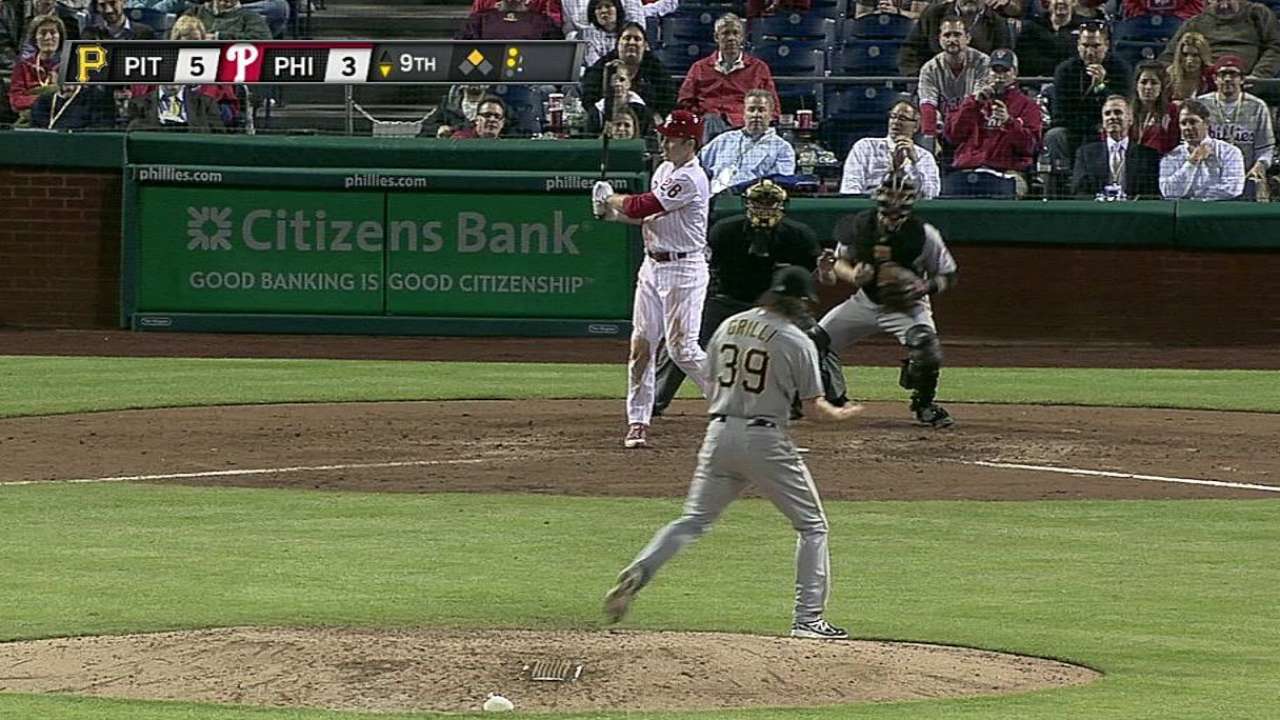 PHILADELPHIA -- The Pirates entered Thursday's series finale at Citizens Bank Park boasting the second-best bullpen in the Majors with a 1.78 ERA. Part of that has to do with the work of setup man Mark Melancon, who allowed only one run in his first 13 innings of work, and closer Jason Grilli, who is a perfect 9-for-9 in save opportunities to start the season. But the pair of relievers were unavailable for the final leg of a four-game set in Philadelphia.
"Neither Mark [who pitched four of the past five days] nor Jason [four of the past six] are available," Pirates manager Clint Hurdle said. "Not having a closer and an eighth-inning guy has nothing to do with bullpen being overworked. It has to do with us having the lead late in games back-to-back nights."
In fact, Hurdle views only Melancon as a concern at this time. Melancon has logged a team-high 13 innings, but it's not those numbers that matter. Instead, it's the multiple-day efforts that factor into Hurdle's thinking.
"We've been able to manage," Hurdle said. "The [amount of] appearances for Mark are a red line for me. Everybody else is in a place we're OK with.
"You look at the big picture. You could get a win today and then lose him for a month later. It's a balance. There will be a time where he will be able to go three days. We're not out of April, and I don't like too many three-days appearances in a month, let alone the first month of the season. That gives other guys a challenge. You have to be smart with your people and realize they are people and not just arms."
Mike Radano is a contributor to MLB.com. This story was not subject to the approval of Major League Baseball or its clubs.