Maxwell's hand evaluated Wednesday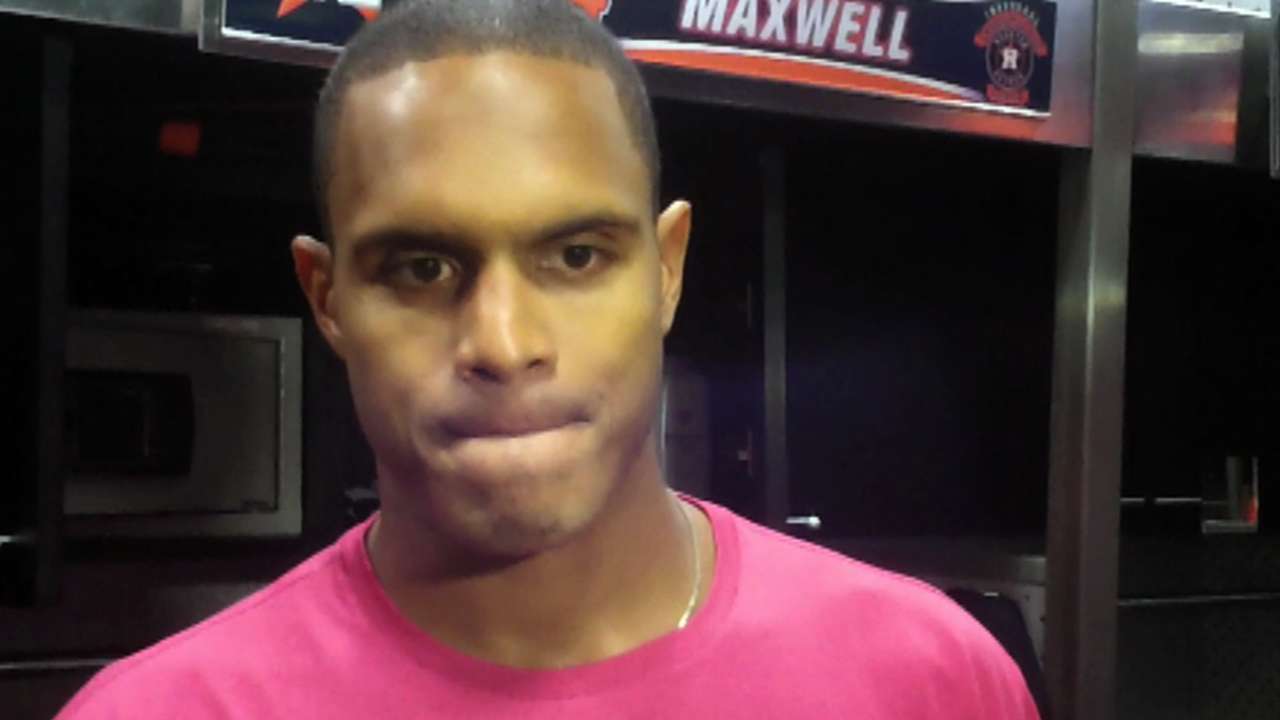 HOUSTON -- Astros center fielder Justin Maxwell was scheduled to see a doctor Wednesday morning to determine how much playing time he would miss after fracturing his left hand in Tuesday's 3-2 win over Seattle.
"As far as how long he's going to be out, we don't know how long he will be out," said Astros manager Bo Porter. "He has a doctor's appointment this morning.
"After he visits with the doctor, the doctor will call me. And they'll discuss a timetable of how much time they think he's going to miss."
Maxwell, who is on the 15-day disabled list, was replaced in the top of the fifth inning by Brandon Barnes. The Astros called up Robbie Grossman, who made his Major League debut Wednesday at center field from Triple-A Oklahoma City. Barnes was in Wednesday's starting lineup at right field.
Maxwell, who is batting .234 with six RBIs, was hit by a pitch in the third inning from Hisashi Iwakuma.
"He's one of our team leaders," Astros reliever Hector Ambriz said. "We'll miss him."
Richard Dean is a contributor to MLB.com. This story was not subject to the approval of Major League Baseball or its clubs.