Dominguez OK after taking game off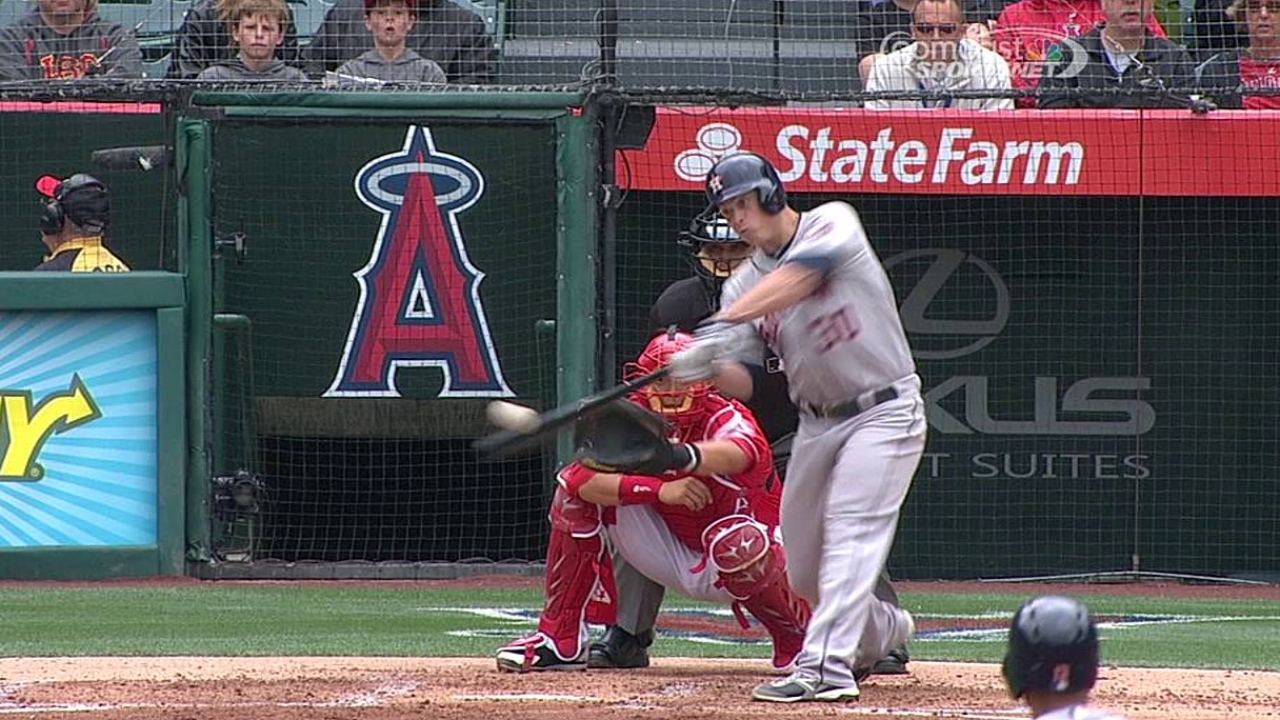 HOUSTON -- Matt Dominguez was back in the Astros starting lineup Tuesday. Dominguez sat Monday as a precaution after being hit on the left elbow by a pitch from Cleveland's Chris Perez on Sunday.
After being hit by the pitch in the ninth inning, Dominguez was removed from the game. An X-ray Monday showed no fracture to the elbow.
"He was actually fine yesterday," Astros manager Bo Porter said. "But a guy getting hit in the elbow and you have an opportunity to give him a day of treatment and an extra day, we just took advantage of that. Matt will be fine moving forward."
Dominguez was back at his regular position at third base Tuesday. He batted eighth in the lineup.
Richard Dean is a contributor to MLB.com. This story was not subject to the approval of Major League Baseball or its clubs.