Gardenhire keeps doubleheader lineups status quo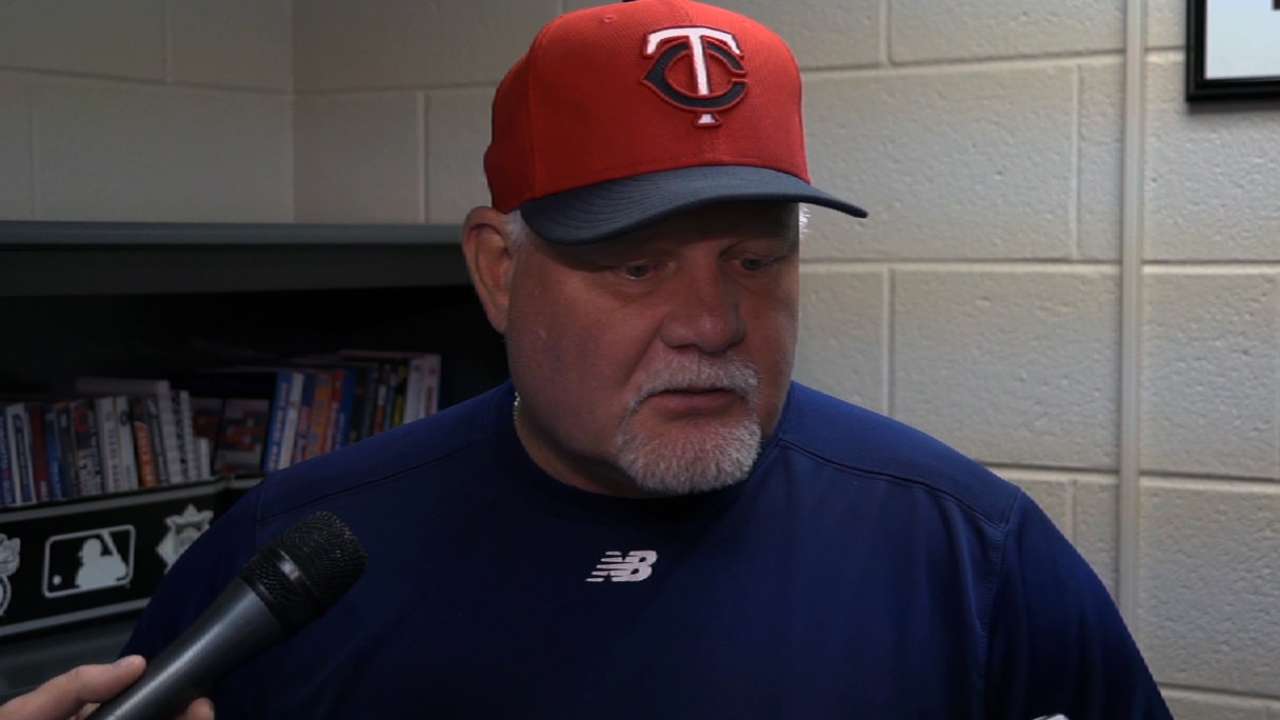 MINNEAPOLIS -- Ron Gardenhire didn't find out the Marlins were flipping their starting pitchers in Tuesday's doubleheader until about 2 1/2 hours before Game 1, but the Twins' manager decided to stick with his original lineup.
The Marlins announced just a few hours before the first game that rookie right-hander Jose Fernandez would start Game 1 and would be followed by right-hander Ricky Nolasco in the nightcap.
But with both pitchers being right-handed, Gardenhire decided not to change his lineup for the first game. He said one change for the second game will be Ryan Doumit catching, as Joe Mauer started Game 1.
"We kind of had a plan for the second game, and that won't change much," Gardenhire said. "We want to use everybody and mix it up. And we know our catching situation with Doumit catching the second game."
Rhett Bollinger is a reporter for MLB.com. Read his blog, Bollinger Beat, and follow him on Twitter @RhettBollinger. This story was not subject to the approval of Major League Baseball or its clubs.