Uggla hoping to play both of Tuesday's games
Uggla hoping to play both of Braves' Tuesday games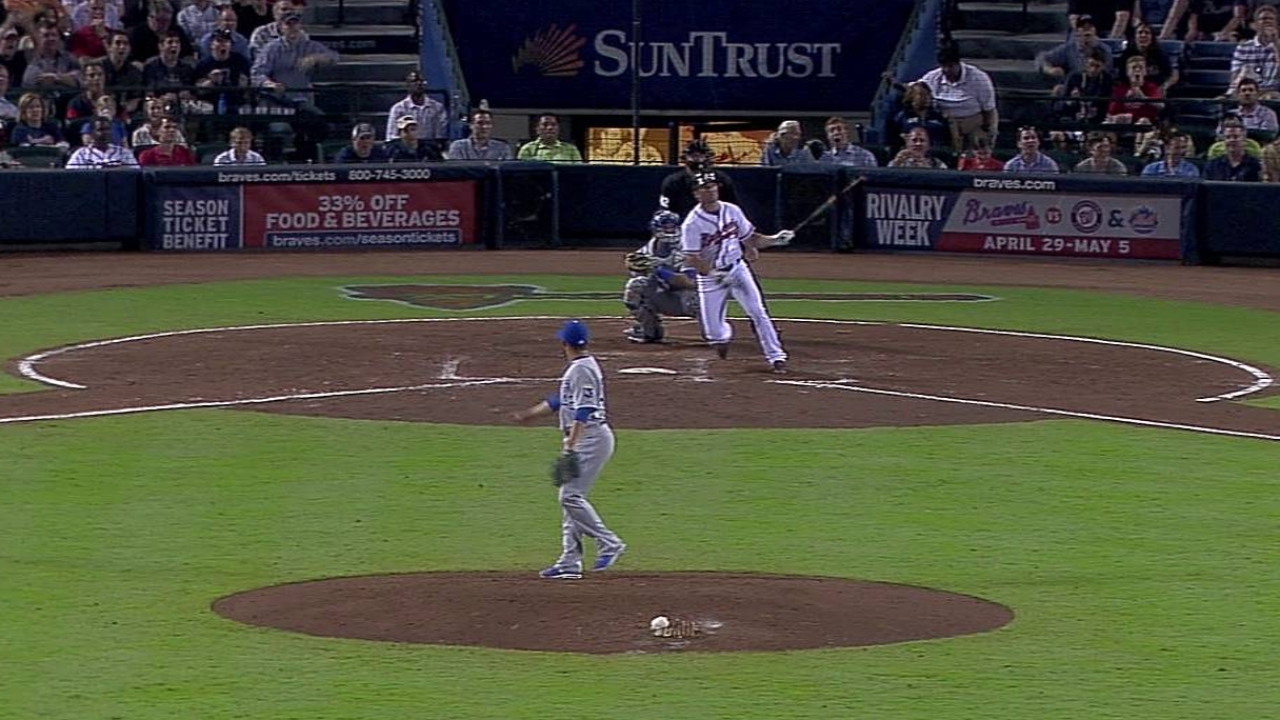 DENVER -- After spending Sunday resting his tight left calf, Braves second baseman Dan Uggla is ready to get back on the field -- even if it's a cold and snowy Coors Field doubleheader. With a snow-out Monday, the second day of rest should only help Uggla.
"It feels good," Uggla said of his calf, which tightened up in the middle of Saturday's game in Pittsburgh. "I'm pretty good about managing stuff and knowing my limitations, so it allows me to come back maybe a little earlier than you're supposed to, but you still have to be disciplined enough to know how far you can take it."
Manager Fredi Gonzalez was playing Monday by ear, and was reluctant to start Uggla on a bad-weather day and equally hesitant to use him on both ends of Tuesday's day-night doubleheader.
"If we were going to play and it was wet, I wasn't going to play him with the calf thing," Gonzalez said. "I think Danny won't play two games, because he's coming off that calf thing. I think that's a smart thing. He comes out of the game because he had a little calf thing and all of a sudden you make him play 18 innings. I don't think that's smart."
Uggla may not have known Gonzalez's plans yet, but he said he'd be disappointed if he didn't play both games and would definitely try and talk his way into both lineups.
"There's no reason for me not to play both games," Uggla said. "I feel good and I'm ready to go."
Aside from his personal drive to get back in action, Uggla was one of those who wished the Braves could be back in action Monday after a tough weekend losing three straight in a four-game set with the Pirates.
"I always want to play," Uggla said. "Coming off the series in Pittsburgh, we definitely want to get on track."
Gonzalez mentioned a couple of other Braves who might not play both games, including his catchers and the Uptons, B.J. and Justin. Back-up catcher Gerald Laird has caught all of Julio Teheran's games, so he was set to catch the second game of the series, which will be the nightcap of Tuesday's split doubleheader. Justin Upton hasn't had a day off yet, though Gonzalez pointed out he got Monday off, thanks to the snow.
Owen Perkins is a contributor to MLB.com. This story was not subject to the approval of Major League Baseball or its clubs.