Kottaras makes the most of first '13 at-bat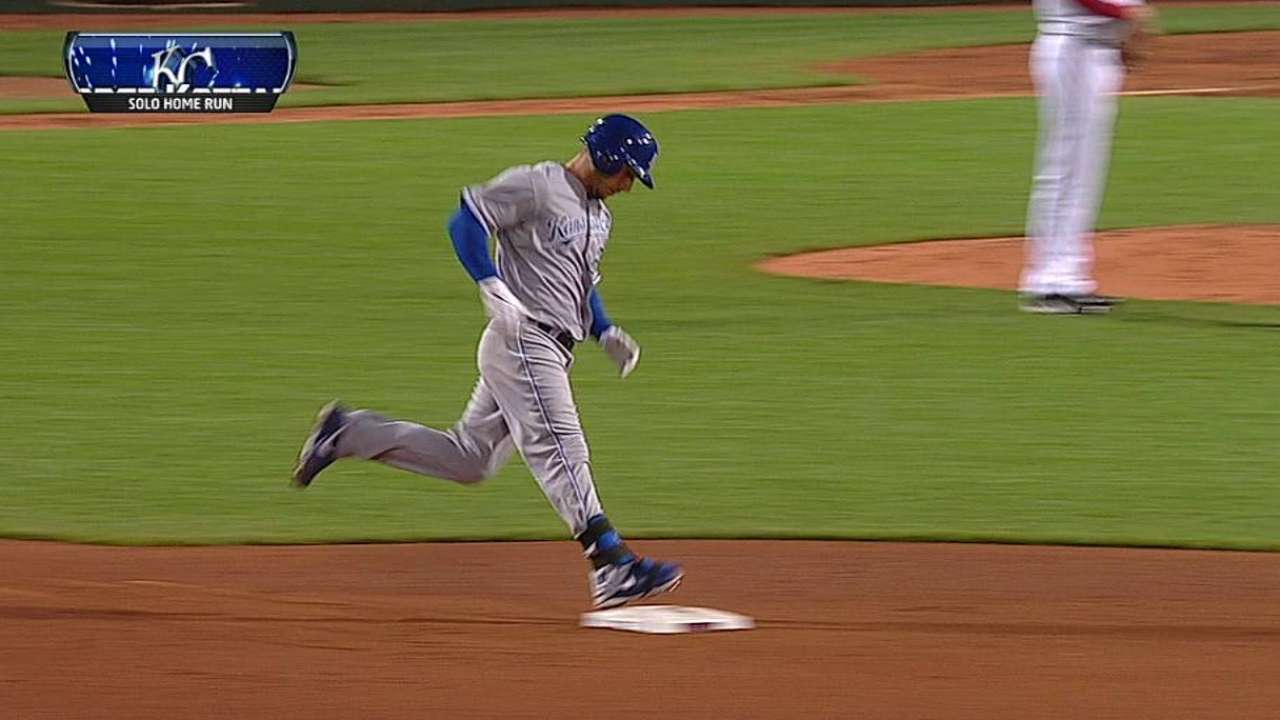 BOSTON -- Catcher George Kottaras had to sit through 14 games before making his Royals debut on Saturday as a pinch-hitter. It was a success -- he patiently drew a walk in the ninth inning to keep a potential comeback alive in a 4-3 loss.
It was a good at-bat for a rusty player.
"I was looking for a guy that could hit the ball out of the park, but I knew he's a guy that, if they weren't going to throw him strikes, he would probably take a walk or put a good at-bat up," manager Ned Yost said. "He's that type of player."
Kottaras made his debut behind the plate in the night game of Sunday's twin bill, belting his first home run of the season in the fifth inning as the Royals posted a 5-4 win in 10 innings.
Dick Kaegel is a reporter for MLB.com. This story was not subject to the approval of Major League Baseball or its clubs.