Green garners another start after hot-hitting debut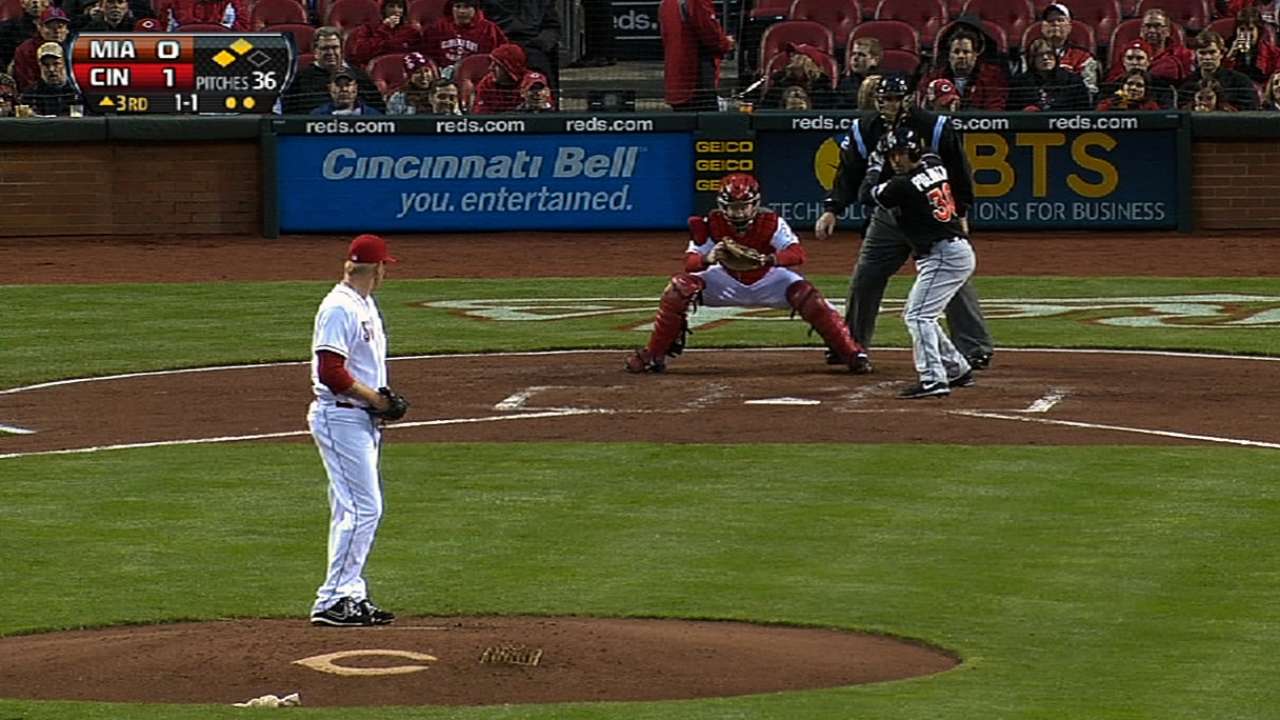 CINCINNATI -- After a 3-for-4 performance against the Reds on Friday night, Nick Green was back in Miami's starting lineup on Saturday afternoon.
"He might even hit fourth," Marlins manager Mike Redmond joked before the game.
Actually, Greg Dobbs batted cleanup, while Green was slotted sixth between Justin Ruggiano and Miguel Olivo.
Green singled to left field, right field and center field on Friday night, and had half of the six hits allowed by Reds starter Mat Latos. Even more impressive, Green did so in rainy, low-40s temperatures against a pitcher who finished with 10 strikeouts in seven innings.
"It was a cold night; you could see early on there probably wasn't going to be a whole lot of offense," Redmond said. "He put together some good at-bats and put the ball in play and got a couple hits."
Green's big night couldn't have come at a better time. He was promoted from Triple-A New Orleans after shortstop Adeiny Hechavarria was placed on the 15-day disabled list on Thursday with a right elbow bruise.
Redmond has been searching for offense on a team that has scored one run or fewer in eight of its 17 games, and on Friday, Green delivered.
"We're looking for guys that produce," Redmond said, "and obviously he had a good day, so we'll run him back out there and see if he can do it again."
Tony Meale is a contributor to MLB.com. This story was not subject to the approval of Major League Baseball or its clubs.