Mets wear '93 home uniforms in Game 2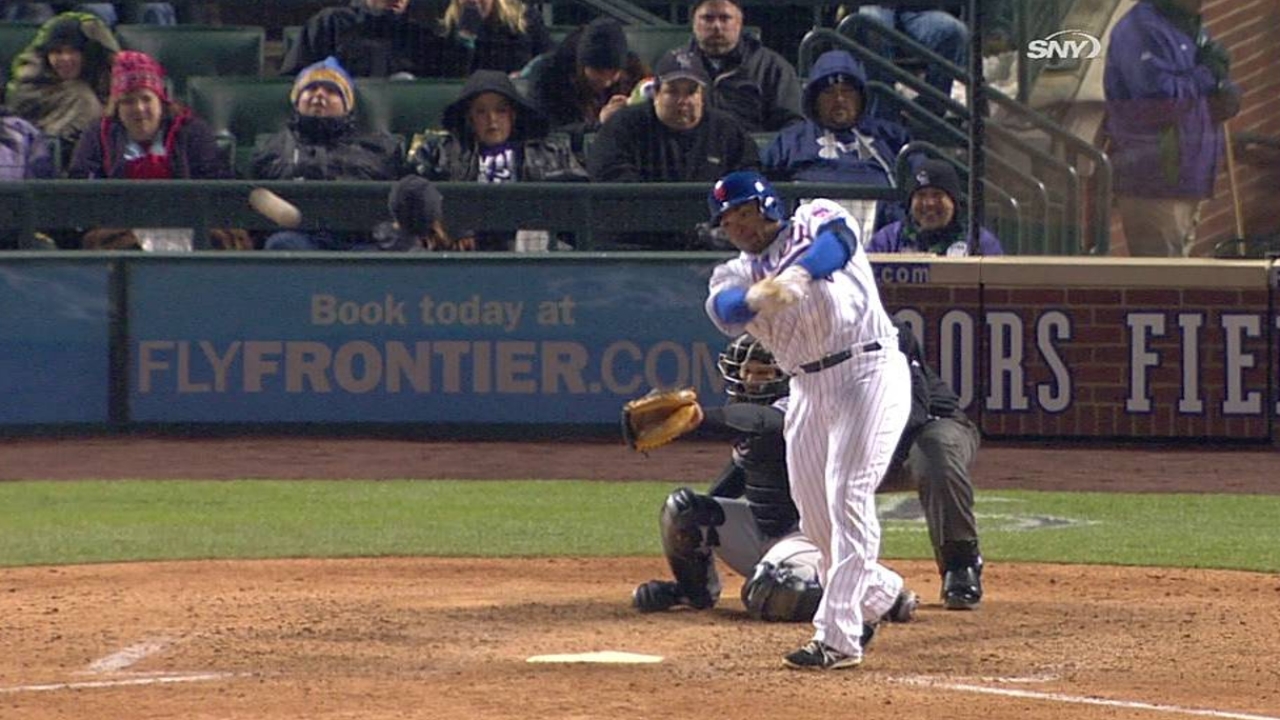 DENVER -- White was gray and gray was white when the Mets and Rockies played Game 2 of their doubleheader on Tuesday, with both teams wearing throwback uniforms to celebrate the 20th anniversary of the inaugural season in Rockies history.
Because the Rockies made their debut at Shea Stadium in New York, they wore gray uniforms against the Mets at Coors Field to commemorate the occasion. The Mets obliged with their 1993 home uniforms, which featured blue pinstripes and the word "Mets" across the front in blue-and-orange script.
Dwight Gooden pitched a four-hit shutout and Bobby Bonilla homered in the inaugural game in Rockies history on April 5, 1993, which the Mets won, 4-0.
Anthony DiComo is a reporter for MLB.com. Follow him on Twitter @AnthonyDicomo. This story was not subject to the approval of Major League Baseball or its clubs.