Valverde staying in Florida to work on comeback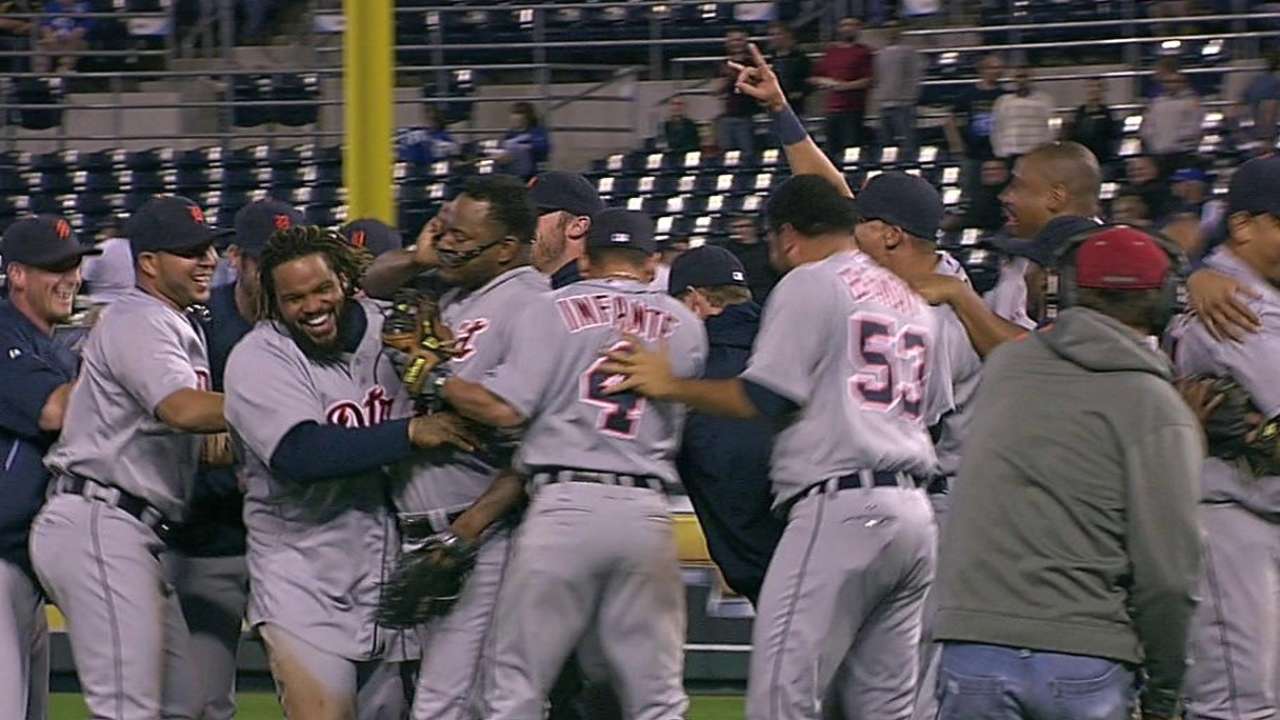 SEATTLE -- Jose Valverde's road potentially back to Detroit is going to keep him in Lakeland, Fla., a little while longer. It sounds like he'll be in the Minors longer than that.
Tigers president/general manager Dave Dombrowski confirmed the club's immediate plan for Valverde and the thought process going forward. Valverde's next outing will be Wednesday in an extended spring game. If all goes well, the plan is for Valverde to pitch Friday and Saturday for the Class A team in Lakeland.
No plans are set from there. Part of it depends on how Valverde pitches, but part of it also depends on the weather around the Midwest.
"It's a decision for us to make sure he continues to work," Dombrowski said during pregame batting practice Tuesday at Safeco Field. "He's doing fine. His progress has been fine. We just continue to analyze, and we've worked with him too, wanting to make sure where his comfort zone is."
Asked if Valverde needs to pitch at a higher level in the Minors before the Tigers make a decision, Dombrowski said, "Higher level than extended [spring workouts], yes. We're going to put him in A-ball for sure. But we have until May 8 to make a decision, so I would think at some point, [yes].
"At this point, we're not just going to leave him in Lakeland and make a decision. Our plans would be to move him up, but the weather has been so bad. We don't want him to go and join the Toledo club and all of a sudden be sitting there for three or four days in a shortened time period and not pitching because of the weather."
The May 8 date, it turns out, is the day Valverde can exercise the opt-out clause in his Minor League contract if he's not in the Majors by then. It was originally May 5 but was pushed back when visa issues delayed Valverde's arrival to Tigers extended spring camp.
Jason Beck is a reporter for MLB.com. Read Beck's Blog and follow him on Twitter @beckjason. This story was not subject to the approval of Major League Baseball or its clubs.