Hernandez increasing use of curveball in arsenal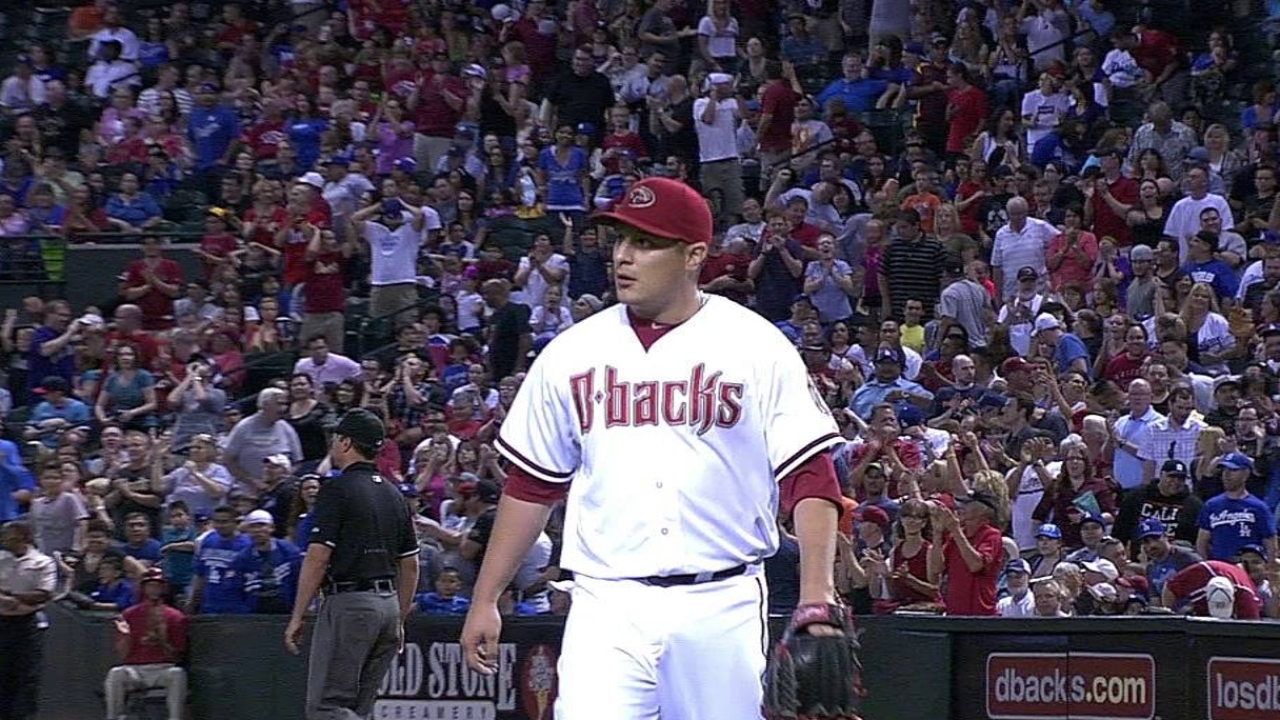 PHOENIX -- It is early, so the small sample size warning applies, but D-backs' setup man David Hernandez has used his curveball more this year than at any other time in his career.
In six appearances heading into Saturday's game, Hernandez has thrown his curve 42 percent of the time, an increase of eight percent over last year. He threw the curve only 23 percent of the time in 2011.
"I just feel like right now I'm able to throw my curveball for strikes more than I was able to in the past," Hernandez said. "I think that makes it easier to throw it. It's not an easy pitch to hit and anytime you can get somebody off your fastball, it's usually a good thing too."
In a game last Friday against the Brewers' Rickie Weeks, Hernandez threw him a first-pitch fastball for a ball before throwing five straight curves to get him to strike out swinging.
"Some guys see my fastball really well and I'm going to throw something else up there and see if they can hit that one," Hernandez said. "I never want to stick to a pattern. There's plenty of scouting reports out there and tendencies and this early in the season, you want to try and vary your pitches so they don't get a good enough report later in the season."
Hernandez has also increased the use of his changeup throwing it six percent of the time, nearly double what he did in 2012.
Steve Gilbert is a reporter for MLB.com. Read his blog, Inside the D-backs, and follow him on Twitter @SteveGilbertMLB. This story was not subject to the approval of Major League Baseball or its clubs.