D-backs' late offense not enough to lift Kennedy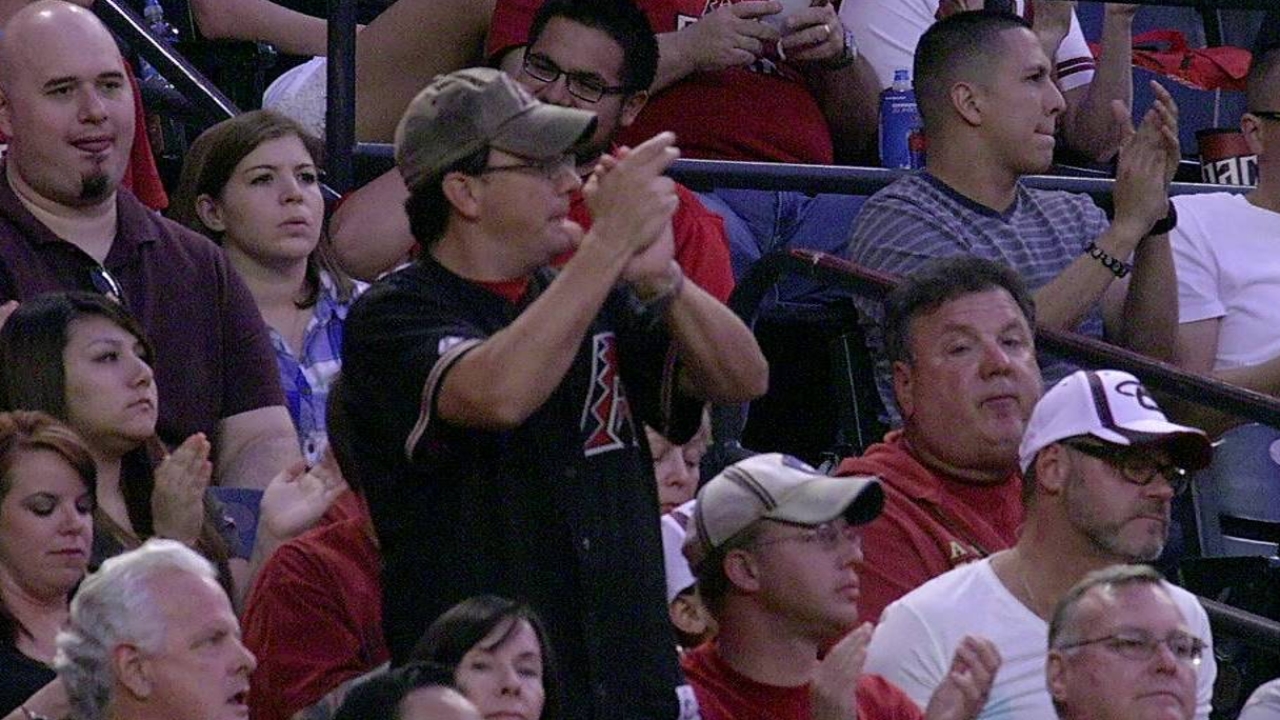 PHOENIX -- The frustration was written all over Ian Kennedy's face and his body language as he stood in front of his locker and tried to explain what happened during the D-backs' 7-5 loss to the Dodgers on Saturday night.
The word unacceptable was used a couple of times by the disappointed right-hander.
What was particularly vexing to Kennedy was the fact that he was unable to close out the sixth inning after retiring the first two Dodger hitters of the frame.
"I was one pitch away from getting out of it," Kennedy said. "If I got out of that inning, it would have made the difference between a solid outing or an OK outing and a really bad one."
The numbers ended up being pretty bad as he allowed six runs on 10 hits over 5 2/3 innings.
Dodgers starter Hyun-Jin Ryu started the two-out rally in the sixth with a single to right, one of three hits on the night for him against Kennedy.
"The pitcher got three hits," Kennedy lamented. "That's ridiculous."
Carl Crawford followed with a double and then after getting two strikes on Skip Schumaker, Kennedy walked him to load the bases.
That brought Matt Kemp to the plate, and while that usually sends a shiver up the spines of opposing pitchers, Kemp has been struggling this year and was 0-for-2 to that point in the game.
Kennedy got Kemp to swing through a changeup for strike one, but missed his spot with the next pitch and Kemp ripped the fastball to left for a two-run single.
"In that one inning I was one pitch away, especially that pitch to Kemp," Kennedy said. "I left too much plate to Kemp. I just didn't execute."
Adrian Gonzalez, who had homered earlier in the game, then greeted reliever Matt Reynolds with a single that capped the three-run sixth and gave the Dodgers a 6-1 lead.
Being able to break through offensively was big for the Dodgers after they stranded 10 runners in losing the opening game of this series Friday.
"I've been saying we've had a lot of traffic on the bases and I felt we were going to score," Dodgers manager Don Mattingly said. "Tonight we got more of the big hits from a lot of different guys."
To the D-backs credit, though, they battled back despite the fact that Ryu seemed on top of his game.
"He's got four good pitches and he used them all," first baseman Paul Goldschmidt said. "Fastballs to both sides of the plate, his changeup is really good as well and kept guys off balance. He threw it in just about every count. The slow curveball kind of slowed guys down too and then the hard slider he was throwing in to righties and away to lefties starts out looking like his fastball, so he did a good job keeping guys off balance and locating his pitches."
Arizona chased Ryu when Alfredo Marte and Josh Wilson led off the seventh with back-to-back singles.
One out later, back-to-back RBI singles from pinch-hitters Eric Hinske and Eric Chavez pulled the D-backs to within 6-3.
Then in the eighth, the D-backs scored a pair of runs on a solo homer by Martin Prado and an RBI pinch-hit double off the wall by Aaron Hill that was just a few feet from leaving the ballpark and tying the game.
Hill's appearance was a bit of a surprise considering he had not played since suffering a bone bruise on his left hand last Tuesday when he was hit by a pitch.
"[Arizona manager Kirk Gibson] asked me if I was OK to hit and I told him if you want me to hit I'll give you what I got," Hill said. "Just had to tape it up a little bit, tight. Obviously had a good AB, but hoped for a few more feet and a win."
Gibson used all 13 of the position players on the roster and with all the maneuvering Prado wound up playing third base, second and shortstop.
"Hill almost got one over the fence there for us, Chavez got a hit, Hinske got a hit," Gibson said. "Prado got to play every position he played in Little League tonight. It was a good game, unfortunately we were on the wrong end of it."
Steve Gilbert is a reporter for MLB.com. Read his blog, Inside the D-backs, and follow him on Twitter @SteveGilbertMLB. This story was not subject to the approval of Major League Baseball or its clubs.