Guzman inserted at third to try to spark offense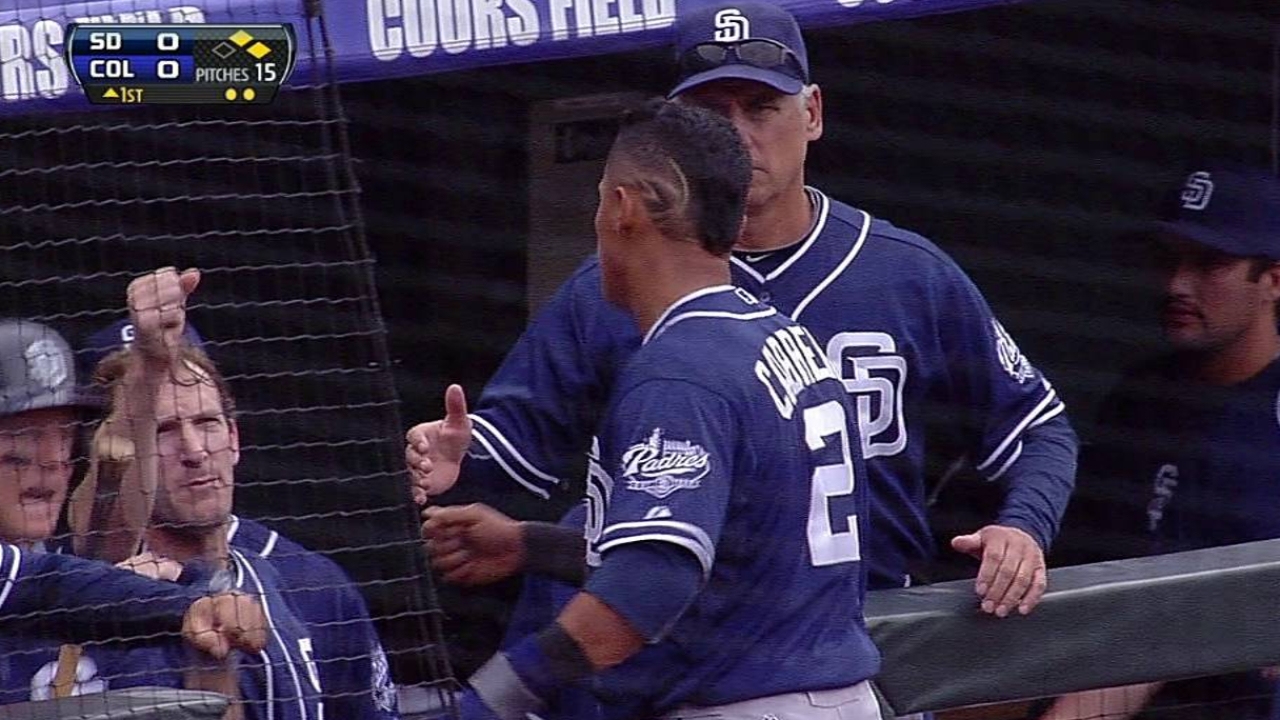 SAN DIEGO -- Jesus Guzman is a first baseman and corner outfielder, respected far more for his bat than his defense.
On Friday night, the Padres put him at the hot corner. It was Guzman's first big league start at third base and his first time playing the position since 2011. He has played 46 games there for Triple-A Tucson.
Guzman played a different position in an attempt to infuse some life into a scuffling Padres offense.
Guzman went 1-for-3 in his first start at third, and played error-free defense until he was pulled in the eighth for defensive purposes.
It didn't work out, as second baseman Jedd Gyorko, who moved to third in Guzman's place, made an error that led to two unearned runs in the inning and launched the Rockies' comeback victory.
The Padres have scored three runs or less in seven of their first 10 games. Guzman is an offensive upgrade, although he is known to struggle defensively.
"We felt that, with our offense going the way it has recently, that we had to get Guzman's bat in the lineup," manager Bud Black said. "We think he's swinging the bat pretty well right now, and we're going to try to get some runs on the board with him in the lineup."
Guzman has been taking ground balls at third base in recent days in anticipation of a possible start at a relatively foreign spot.
"We'll see what happens over there," Guzman said. "It's not like I've never played the position, but it isn't what I've done in the big leagues.
"Honestly, though, I don't worry about where I'm going to play in the field. Whatever Buddy wants me to do, I do. He said he needed me to play third and I'm ready to go."
Scott Bair is a contributor to MLB.com. This story was not subject to the approval of Major League Baseball or its clubs.