Weber promoted; Ransom designated for assignment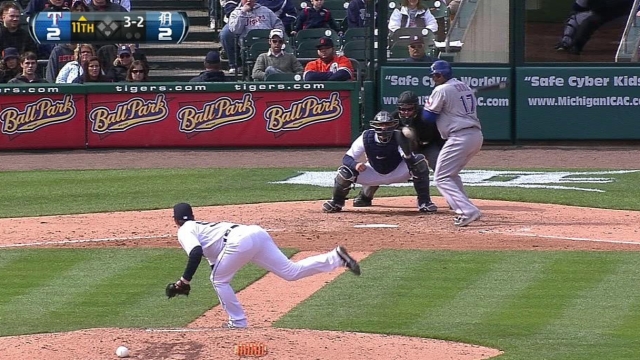 SAN DIEGO -- The Padres made a move to bolster their bullpen on Friday afternoon, promoting right-handed reliever Thad Weber from Triple-A Tucson. Reserve infielder Cody Ransom was designated for assignment in a corresponding move.
Weber was told to report to San Diego late Thursday night, and was a bullpen option for Friday's game against the Rockies. He will provide long relief for a team that has had just one starter go six innings.
"Thad Weber is here to reinforce our pitching staff," manager Bud Black said. "Our starting rotation hasn't given us a great deal of length early in the season, and we felt we needed to help the guys in the bullpen."
Weber is excited for the opportunity to pitch in the big leagues. It is his third promotion, after a pair of short stints with the Tigers last season. Weber was claimed off waivers by the Padres on Aug. 23.
"We pay attention to what's going on up here but, in all honesty, I had no idea a callup was coming," Weber said. "You'd like to think you'll be the guy if they need one, but you just never know. It could be a short-term deal or I could be up for the rest of the season. I'll take it day by day and be ready for anything that happens."
Ransom must clear waivers before deciding on whether to accept an assignment to Triple-A Tucson. He has 10 days to accept it and it's presumed that he will, but Ransom will be released if he declines the assignment.
Ransom was 0-for-11 with five strikeouts in five games for the Padres. He made the team out of Spring Training as a replacement for Chase Headley, who remains out with fractured left thumb.
The Padres now have a 13th pitcher in Weber and just four bench players behind the starting eight.
Scott Bair is a contributor to MLB.com. This story was not subject to the approval of Major League Baseball or its clubs.