Leyland lauds Tigers' fortitude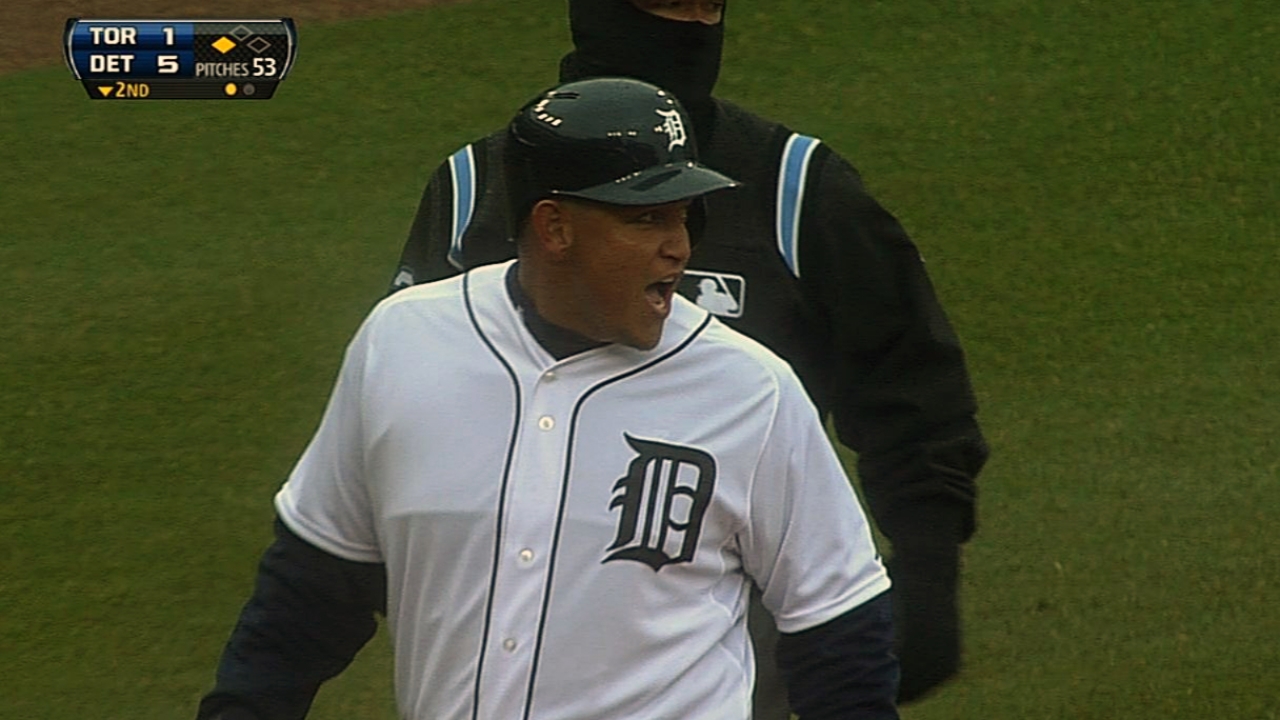 OAKLAND -- A day after a 35-degree first-pitch temperature, Tigers manager Jim Leyland's body and perspective had warmed up in sunny Oakland on Friday when he reflected on Thursday's 11-1, series-clinching win against Toronto in Detroit.
"I think that's as proud as I've been of a team on any particular day that I've ever managed," he said. "I mean that. Those conditions were absolutely miserable."
The misery had historical measure: It was the coldest temperature for a Tigers home game since 1996, according to STATS, with steady rain and strong wind.
Still, the Tigers used aggressive baserunning and offensive power to help erase Wednesday's tough defeat to the Blue Jays.
"I couldn't get over how our guys came out running the bases, ready to go," Leyland said. "Could have been a delay, tough loss the day before. The weather conditions were as bad as I've ever played in or managed in, or right up there. That spoke volumes about our guys yesterday. I was really impressed with that. Not just because we won. Obviously, that helped, but just the way they went about it. I thought that was pretty impressive."
Willie Bans is a contributor to MLB.com. This story was not subject to the approval of Major League Baseball or its clubs.