Cespedes, Crisp injured before A's walk off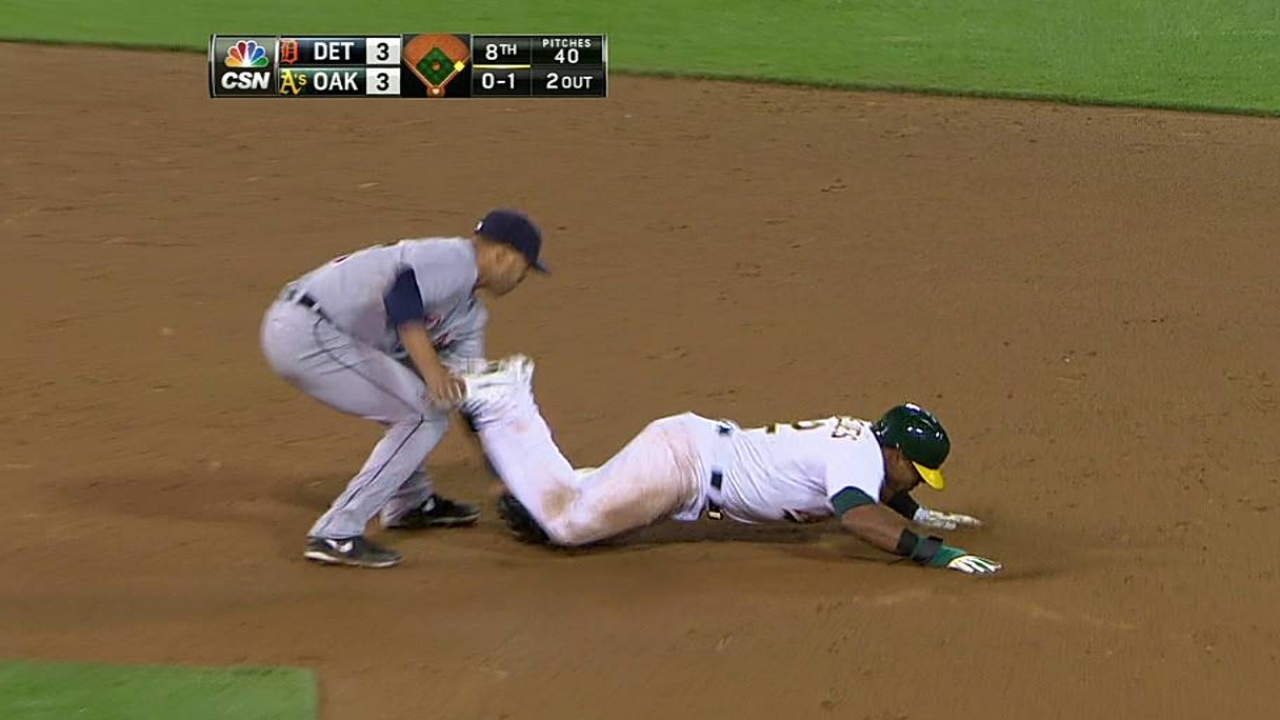 OAKLAND -- Outfielders Yoenis Cespedes and Coco Crisp were injured during Friday night's opener with the Detroit Tigers, forcing the A's to finish their dramatic 4-3 walk-off victory in 12 innings without a designated hitter.
Manager Bob Melvin wasn't sure when Crisp was injured, only saying he tweaked his left groin "somewhere along the way."
Cespedes hurt his hand while being thrown out at second base on a steal attempt that ended the eighth inning. After receiving some attention from the medical staff, he stayed in the game and moved to center field when Crisp left the game in the top of the 11th, but he was unable to swing the bat, so Derek Norris pinch-hit for him in the bottom of the inning.
"X-rays were negative," Melvin said. "We'll see how he is tomorrow."
With no more position players available, Melvin spoke to home-plate umpire Paul Nauert to clarify his options. Chris Young, who hit for Seth Smith at the DH spot in the seventh, trotted out to center while relief pitcher Jerry Blevins, who recorded five outs, took over in the cleanup spot originally occupied by Cespedes.
"If someone was on base, I could bunt him over, otherwise I'd try not to embarrass myself," Blevins said.
Luckily no pitcher had to worry about stepping in the batter's box. Chris Resop, who relieved Blevins with two outs in the 12th, was four batters back when Josh Donaldson's walk-off homer ended the game.
Rick Eymer is a contributor to MLB.com. This story was not subject to the approval of Major League Baseball or its clubs.