Dickey eager to get going against Royals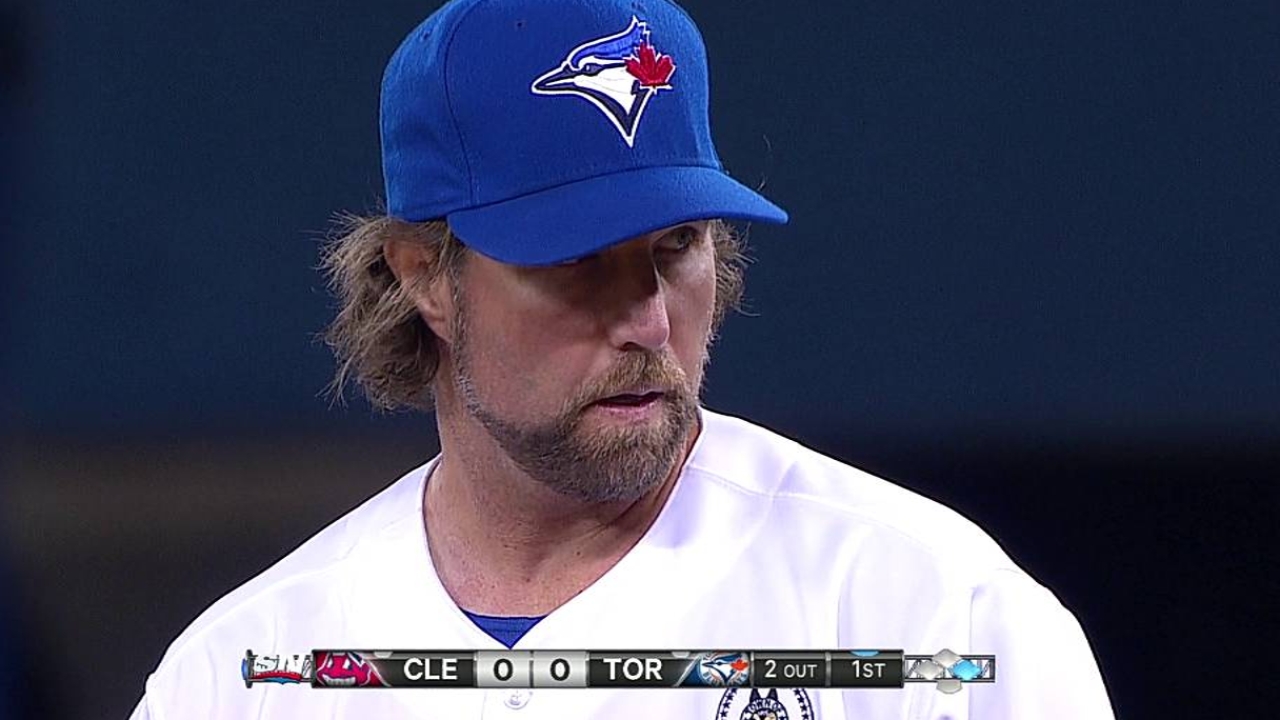 KANSAS CITY -- R.A. Dickey had a productive side session, has no fingernail issues, and is ready to get after the Royals when he makes his third start for the Blue Jays on Saturday.
With an 0-2 record and 8.44 ERA through 10 2/3 innings, Dickey is eager to start flashing the Cy Young Award form he showed for the Mets last season.
"The first couple of times through the rotation, sometimes you're trying to find your way and find your release point," Dickey said. "I'm not panicked. But I know I've got some work to do. I'm anxious to get back on the hill."
Dickey can understand both from an individual and team aspect that fans want results, given the high expectations for Dickey and the entire Blue Jays club.
"A lot of us are starting slow and it's going to level out," Dickey said. "If I'm a fan, I get it. Who doesn't want their team to win? I got booed off the field the other day. I wish I had performed better, and I certainly understand the boos, because there is such a high expectation.
"That speaks volumes about the people we have in here. If we were a bad team, they would expect us to lose, so they wouldn't boo. So, keep expecting us to do well. And when we don't and if you want to boo, then boo. But when we win, make sure you are there."
Robert Falkoff is a contributor to MLB.com. This story was not subject to the approval of Major League Baseball or its clubs.