Twins' offense can't catch up with Royals in finale
Hendriks records five solid innings as bats go 0-for-11 with RISP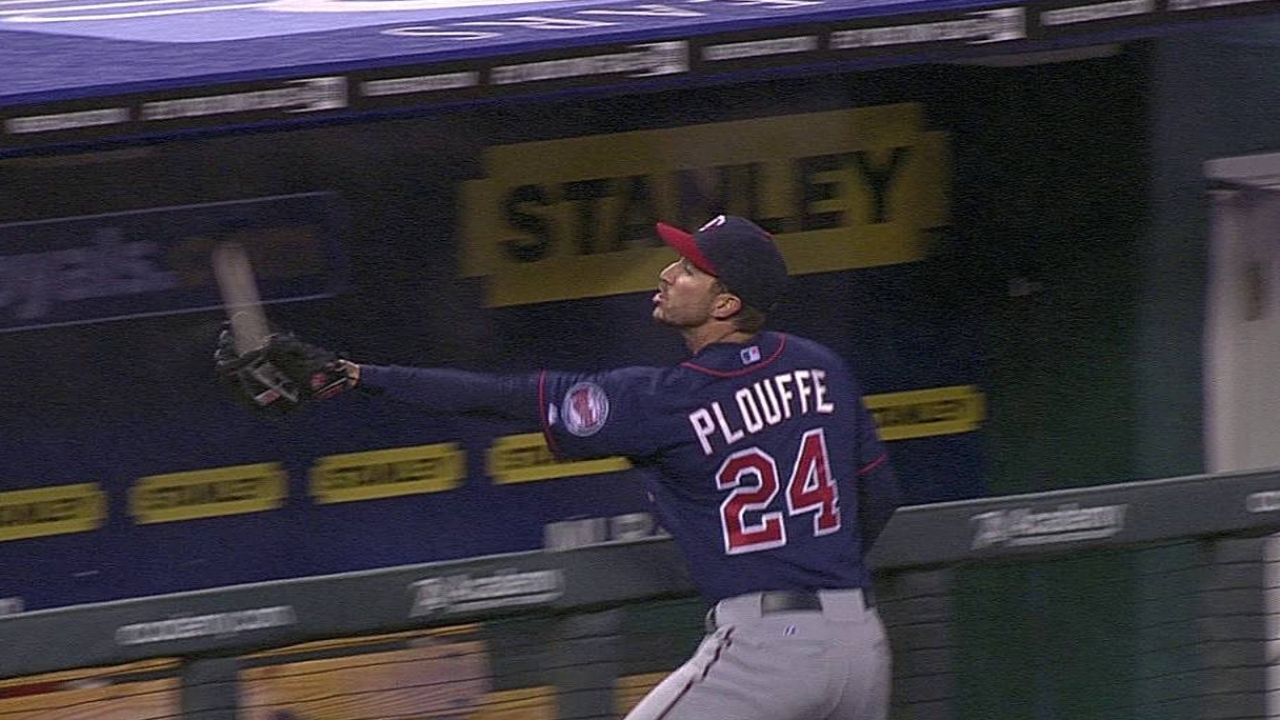 KANSAS CITY -- Right-hander Liam Hendriks represented the silver lining for the Twins on a Wednesday night when the offense went dormant in a 3-0 loss to the Royals.
If Minnesota had managed a few clutch hits, Hendriks might well have picked up his first victory of the season. But Hendriks came away as a tough-luck loser, even though he showed marked improvement over his season debut against Baltimore.
Hendriks limited the Royals to four hits and one run over five innings, but left the game trailing. His only glitches were a high pitch count (94) and a fastball to Billy Butler that caught too much of the plate. Butler's homer over the center-field wall in the first gave Kansas City the only run it needed.
Kansas City later received a solo homer from Jeff Francoeur and an RBI single by Alcides Escobar to give its bullpen some breathing room.
The question now is whether Hendriks did enough to hold his spot in the rotation. Scott Diamond's return comes this weekend and the Twins have decisions to make.
Hendriks said he felt no added pressure when he took the mound at Kauffman Stadium.
"I don't worry about the outside, about guys coming up or being sent down," Hendriks said. "I'm just going out there to prove to myself, and also the Twins, that I can do well up here."
Hendriks got out of a bases-loaded, one-out jam in the second and worked around Salvador Perez's leadoff double in the fourth.
"I was a little disoriented to start, but as soon as I got through that second inning, I really felt like I locked in," Hendriks said. "Everything was coming out of my hand well. I felt like I threw the ball well except for that one pitch [to Butler]."
Twins manager Ron Gardenhire was impressed with the strides that Hendriks made since allowing eight hits and four runs to the Orioles over 4 2/3 innings.
"Liam did fine," Gardenhire said. "He had 90-plus pitches in five innings, but I thought the last three innings, he threw were really good. He was moving the ball in and out and using his breaking ball. That was a positive."
It was the lack of quality at-bats with men on base that frustrated Gardenhire. The Twins had the bases loaded in the first with two out and again loaded the bases with none out in the second with the top of the order coming up. But Kansas City starter Wade Davis fanned Aaron Hicks and Joe Mauer, before getting Josh Willingham on a popup.
In the seventh, the Twins put their leadoff man at second, and in the eighth, they had a man at third with one out. But the situational hitting simply wasn't there. Overall, Minnesota left 12 on base and was 0-for-11 with runners in scoring position.
"We had some poor at-bats," Gardenhire said. "We gave ourselves chances to get people in all night."
The game was played in cold, rainy conditions and the Royals handled the elements best. Even when center fielder Lorenzo Cain botched a routine popup by Hicks for a two-base error to start the seventh, the Twins couldn't make the Royals pay. Reliever Bruce Chen got the next three hitters and Hicks was stranded.
Although Hicks got to second, Gardenhire didn't think the rookie ran the ball out in true Twins' fashion.
"I can't handle that," Gardenhire said. "Not finishing running that ball out, hesitating and kind of slowing up ... that bothers me an awful lot. It takes no talent whatsoever to hustle. He didn't finish running it out. We finish balls off. We always run. I'll have my conversation with him."
The Twins (4-5) finished a 2-4 road trip and will try to snap a three-game losing streak on Friday, when they return home to face the Mets.
The Royals (6-3) have won six of seven and got some revenge against a club that has tormented them in recent times. Kansas City hasn't had a winning record against Minnesota since 2003.
"They've been tough on us," Butler said. "I think it's a statement that we're going to play good at home this year."
Robert Falkoff is a contributor to MLB.com. This story was not subject to the approval of Major League Baseball or its clubs.