Phillies have capable arms biding their time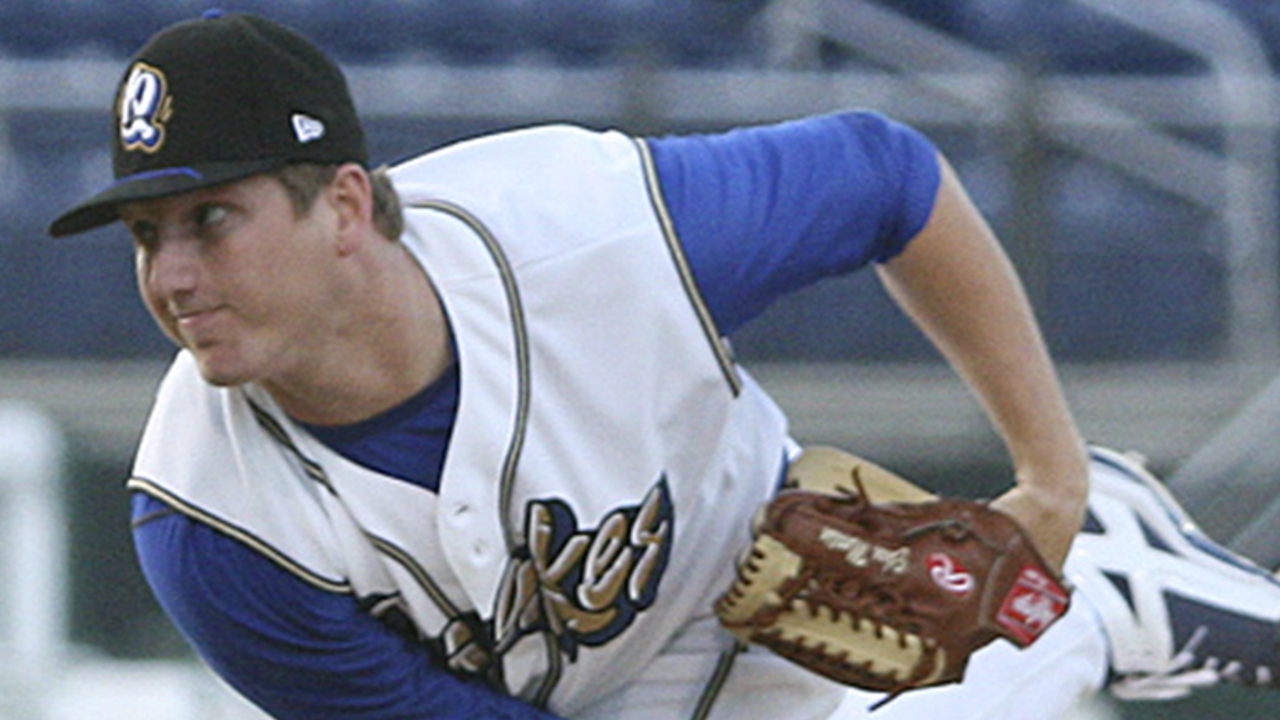 PHILADELPHIA -- Attrition in a rotation is inevitable.
The Phillies used nine starters in 2012, seven in 2011, nine in 2010, 12 in 2009, seven in 2008 and 13 in 2007. So at some point the Phillies are going to need somebody other than Cole Hamels, Roy Halladay, Cliff Lee, Kyle Kendrick and John Lannan to pitch in their rotation.
They will most likely find that pitcher in Triple-A Lehigh Valley.
They have options. They have right-handers Tyler Cloyd, Jonathan Pettibone, Ethan Martin and B.J. Rosenberg and left-hander Adam Morgan. Cloyd and Rosenberg have big league experience, although Rosenberg has spent most of his career as a reliever. Morgan, Martin and Pettibone are considered some of the top prospects in the organization with Morgan impressing nearly everybody during Spring Training.
"We've got some good-looking, young pitchers there," Phillies assistant general manager Benny Looper said Wednesday at Citizens Bank Park. "It's a different challenge for them. Hopefully they prove they belong to pitch even above that. A lot of those guys are guys that we either traded for or developed. It's enjoyable to watch them. In the business I'm in and a lot of people are in, which is signing and developing players, that's the fun part of it. Watching them get better and move up through the system."
The Phillies signed right-handers Aaron Cook and Rodrigo Lopez to Minor League contracts before Spring Training. They figured to provide the Phillies depth in Triple-A. But the Phillies felt good enough about rising stars like Morgan and Martin they released Cook and Lopez. Looper explained the process.
"We started the [Minor League] season with four clubs, which is 100 players," he said. "For the 100 guys we look at, they're not all prospects. So we start with our prospects. For their development, what is the best place for them? What's the best place for [Class A Lakewood shortstop] Roman Quinn? Then you put him there and you work around that. It just so happened in this case we had those starters; we felt like the best place for them for their development and for the Phillies future, that's where they belonged. They filled up the spots in Triple-A."
And it's a good bet Phillies fans will see one of them at some point this season.
Todd Zolecki is a reporter for MLB.com. This story was not subject to the approval of Major League Baseball or its clubs.