Rockies struggle vs. Romo, with exception of Rutledge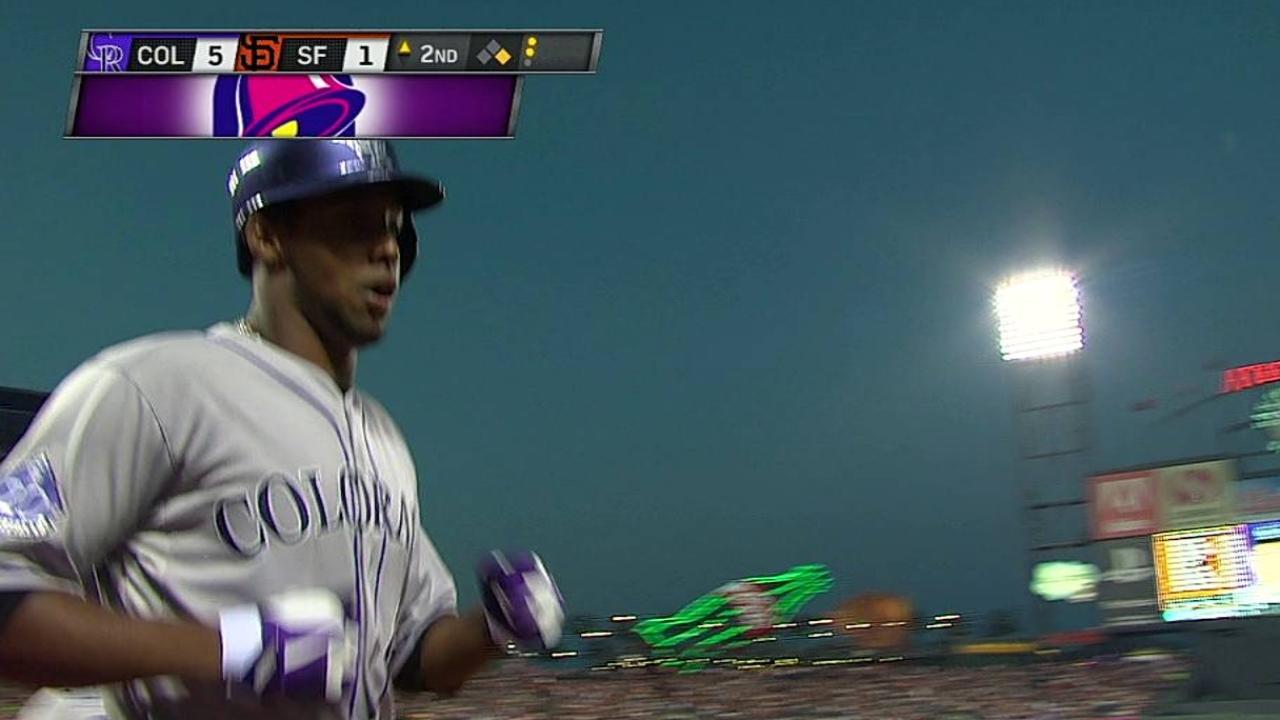 SAN FRANCISCO -- It's no secret how tough Giants' closer Sergio Romo can be on opposing hitters with his nearly unhittable slider.
In the first two games of their three-game series with San Francisco, the Rockies faced Romo twice. He faced seven Colorado hitters and struck out five, while logging two saves.
Second baseman Josh Rutledge was the only Rockies player with a hit off Romo this season entering the series finale Wednesday afternoon at AT&T Park. In the ninth inning of a 4-2 loss Monday night, he rocked Romo's first pitch high off the wall in left-center field for a double.
"It was a slider," Rutledge said. "Kind of a little out over the plate."
Romo rarely makes location mistakes with his money pitch, so Rutledge jumped on it.
"He does a real good job of keeping his pitches down," Rutledge said. "He gets a lot of swing-and-misses, too. He's a tough guy to face. I was really just going up there and trying to get on base any way I could. He happened to give me something I could put a good swing on."
After Rutledge doubled, Romo struck out Chris Nelson, Todd Helton and Wilin Rosario in order to end the game. In the ninth inning of a 9-6 loss to San Francisco on Tuesday night, Reid Brignac grounded out to Romo while Eric Young Jr. and Dexter Fowler struck out to end the game.
In his career against the Rockies, Romo is 1-0 with a 1.88 ERA and three saves. He has 30 strikeouts in 24 innings pitched, averaging 11.3 strikeouts per nine innings.
Eric Gilmore is a contributor to MLB.com. This story was not subject to the approval of Major League Baseball or its clubs.