Porter, Mallee want hitters to work on patience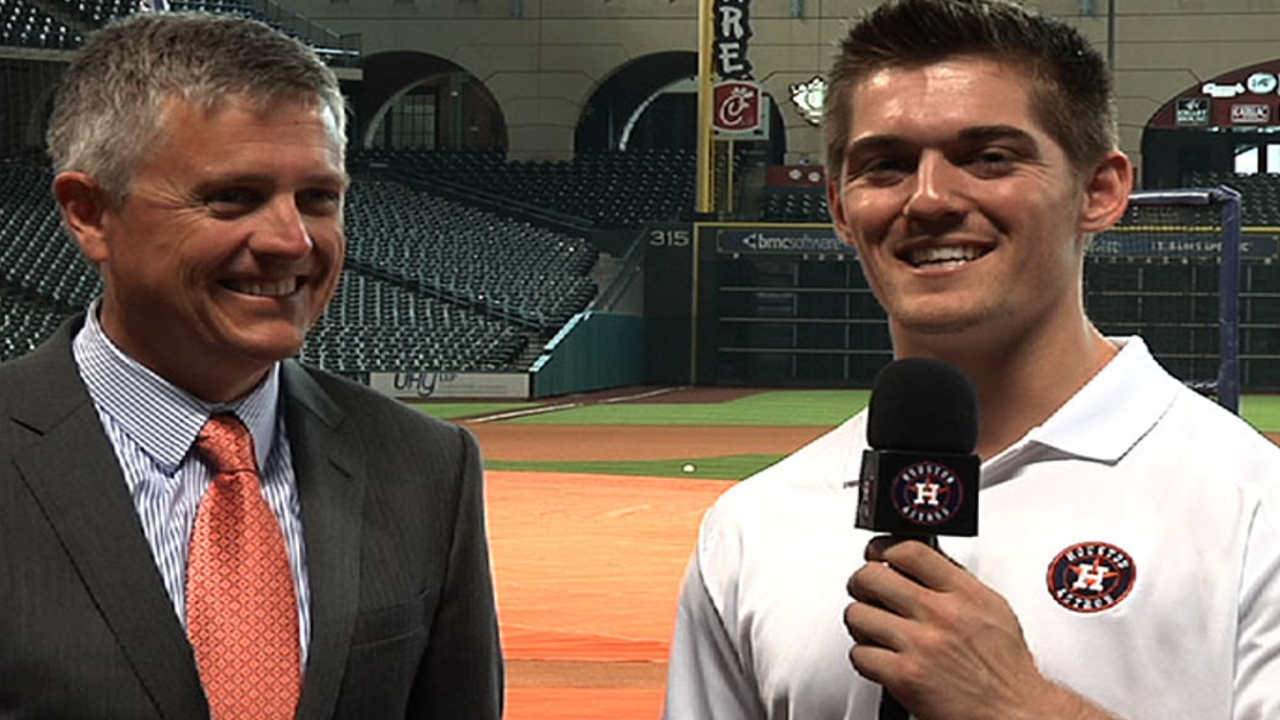 SEATTLE -- The Astros' early-season hitting woes have more to do with execution than philosophy, manager Bo Porter said. It boils down to the hitters finding better pitches to swing at and chasing fewer pitches out of the zone.
Astros starters haven't been working deep into games because of high pitch counts, while several opposing starters have been able to go through the Astros lineup with efficiency. Porter compared it to a football team that drives the length of the field to score, and then watches the other team go three-and-out and punt.
John Mallee, Houston's first-year hitting coach, said the hitters were more patient during Spring Training than they have been in the first week of the regular season.
"We had a pretty good Opening Night, but our strikeouts are up and I think it's because we're chasing a lot early in the count," Mallee said. "We're trying to be more selective now and get better pitches to drive early in the count. I think in the spring we did a really good job of being a little more patient, being ready to hit from the first pitch on, but being selective enough to watch for a pitch we can drive. I think we're getting a little anxious to try to swing our way out of it and started expanding the zone."
The Astros have lost six games in a row following an Opening Night win over the Rangers, including three by shutout, and are hitting .188 in that span. They've struck out 82 times in seven games, whiffing 13 or more five times a game.
"They're really good hitters, and sometimes we start to press a little bit," Mallee said. "We haven't scored a lot of runs and we try to create those runs by being ultra aggressive. So we need to tone it back a little bit and try to get a better pitch to hit. It doesn't mean we're not going to attack early in the count, it's just making sure we're attacking the right pitches early in the count."
Brian McTaggart is a reporter for MLB.com and writes an MLBlog, Tag's Lines. Follow @brianmctaggart on Twitter. This story was not subject to the approval of Major League Baseball or its clubs.