Gattis serving as cleanup hitter, primary catcher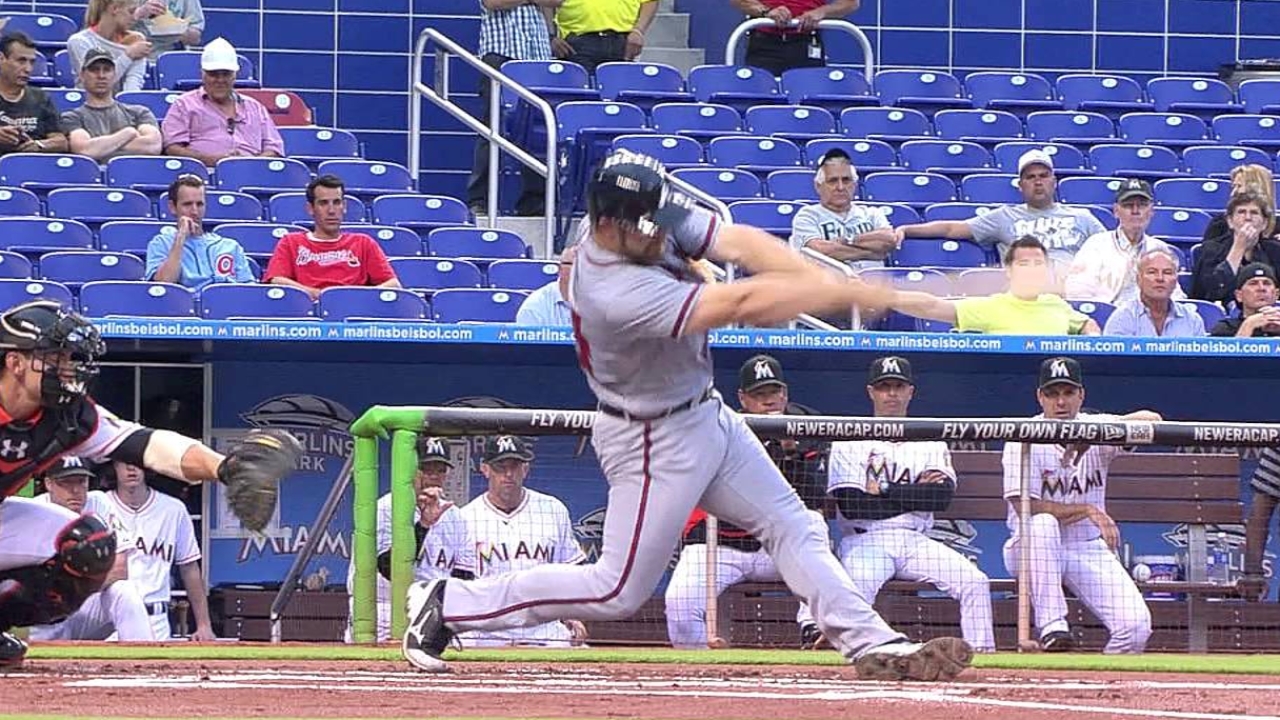 MIAMI -- Two weeks ago, Evan Gattis was not sure if he was going to begin the season at the Major League level. Now he finds himself targeted to spend at least the next two weeks as the Braves' cleanup hitter and starting catcher.
With first baseman Freddie Freeman sidelined until at least April 22 with a strained right oblique muscle, the Braves have determined Gattis is the player best-suited to fill the cleanup spot. So, instead of sharing the catching duties with Gerald Laird, Gattis will now serve as the team's primary catcher. He made his third consecutive start in Tuesday night's game against the Marlins, and hit a two-run homer in his first at-bat.
"Maybe we go two-to-one or three-to-one with Gattis, because he can fill that four-hole spot for you," Braves manager Fredi Gonzalez said. "Now if all of the sudden we start clicking on all cylinders, maybe we can go back to one-and-one or two-and-two or every-other-one."
The veteran Laird will definitely be behind the plate during all of rookie pitcher Julio Teheran's starts.
The Braves will have a decision to make when Brian McCann returns from right shoulder surgery. The six-time All-Star catcher is not expected to be activated from the disabled list before the last week of April.
When McCann returns, Laird will likely continue to serve as the backup catcher. This decision will be influenced by the Braves' desire for Gattis to get as many at-bats as possible. So, the question is whether it would be better to keep him as a backup outfielder/third catcher or send him to Triple-A Gwinnett to play catcher on an everyday basis.
Mark Bowman is a reporter for MLB.com. This story was not subject to the approval of Major League Baseball or its clubs.