LaRoche back in action with a bang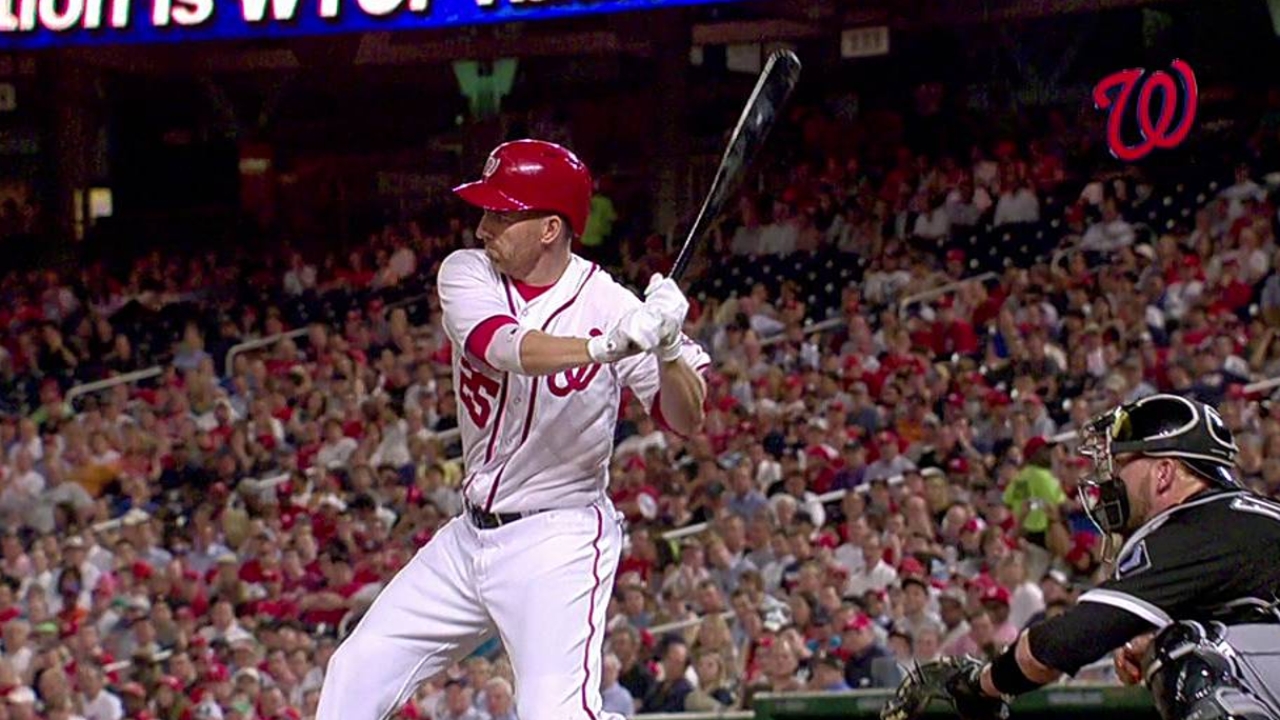 WASHINGTON -- First baseman Adam LaRoche returned to the lineup on Tuesday after missing the previous two games because of a strained muscle in his mid-back. He returned in style, going 2-for-4 with two homers and three RBIs in the Nationals' 8-7 win over the White Sox.
He had gone 0-for-15 before hitting the homers.

"He actually told me he felt better Sunday," manager Davey Johnson said before the game. "He felt like they got the cramp out of there. He came and got treatment yesterday and came in and saw me today when he got here, said he felt good to go."

The effort boosted LaRoche's season average to .118.
"To come back and get a couple [tonight] was nice," LaRoche said afterward.
Jeff Seidel is a contributor to MLB.com. This story was not subject to the approval of Major League Baseball or its clubs.