Federowicz makes first start, likely odd man out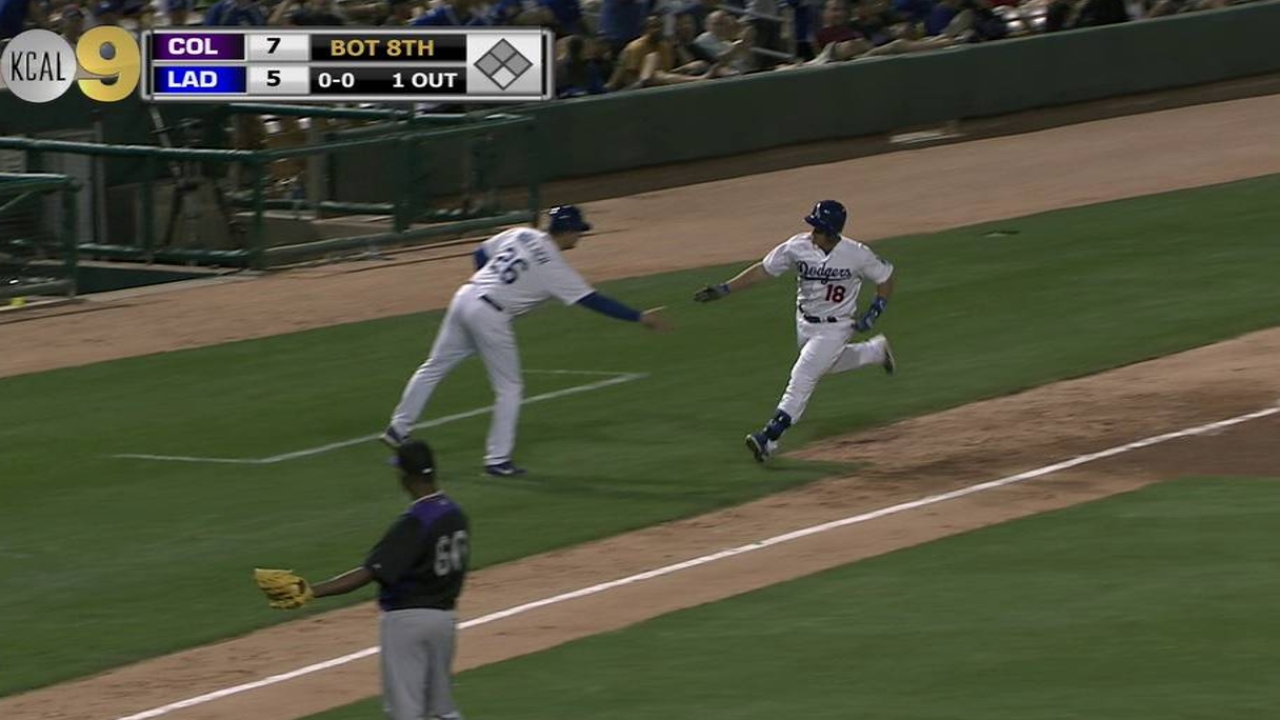 LOS ANGELES -- Rookie catcher Tim Federowicz was thrilled to be on the Opening Day roster for the Dodgers and made his first start of the season on Sunday, but he appears likely to be optioned to the Minor Leagues this week following the club's acquisition of veteran Ramon Hernandez.
The Dodgers are stacked with three catchers after trading right-hander Aaron Harang and cash to the Rockies for Hernandez on Saturday. A.J. Ellis remains the primary catcher, Hernandez will be a back up and Federowicz appears to be the odd man out. Manager Don Mattingly said Sunday the club would not carry three catchers for an extended period.
The Dodgers expect to activate right-hander Chad Billingsley from the disabled list on Wednesday to start at San Diego and will likely option Federowicz to open a roster spot.
As Saturday's trade was in the works, the Dodgers discussed its potential impact on the psyche of Federowicz.
"It's one of the areas that was probably one of the biggest concerns with this deal," Mattingly said before Sunday's series finale against the Pirates. "We don't want to crush the kid. We think he's going to be really good. It becomes a matter of making sure we have conversations where he knows where he fits, where he's not just out there on an island guessing how we feel about him. We need to make sure he knows how we feel about him, what we think, give him our reasoning and our thinking for our club for the whole and you go from there."
So how do the Dodgers feel about Federowicz?
"Everybody likes Fed and the things he can do as a catcher," Mattingly said. "We think he's going to develop offensively. We think he's really smart. We feel like he fits right in. We're going to do what's best for him and best for the organization in the long run."
Austin Laymance is an associate reporter for MLB.com. This story was not subject to the approval of Major League Baseball or its clubs.