Shoppach finds ways to stay sharp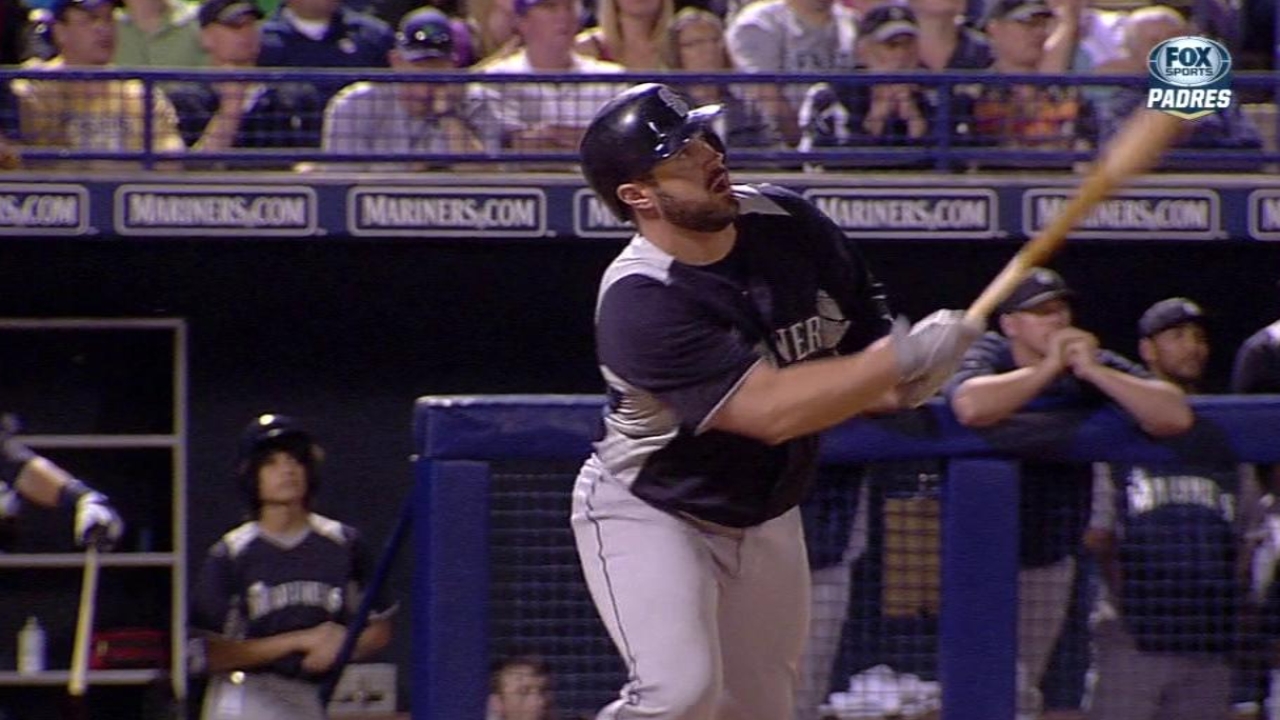 CHICAGO -- Kelly Shoppach was the last Mariners position player to get in a game this season, getting his first start at catcher in Thursday's 8-2 loss to the A's. But the veteran backstop made the most of his opportunity, going 2-for-3 with a walk and providing a steady hand behind the plate while working with rookie Brandon Maurer.
Shoppach, 32, signed a one-year, $1.5 million deal with the Mariners to provide some experienced depth at catcher. He knows the starting job belongs to young Jesus Montero and 2012 first-round Draft pick Mike Zunino is looming in Triple-A Tacoma, but he's a one-day-at-a-time kind of guy and Thursday was a good day.
"Over the years, you start to trick yourself into thinking you played the day before and stay locked in," Shoppach said. "It's nice to get out there and get a hit early, not knowing when the next time you might play.
"As a bench player, I was helped by a lot of older guys to try to treat it that way. But it takes a certain maturity to get to that point because we all have a tendency to press, not knowing when your next at-bat might come."
Manager Eric Wedge, who filled a backup catcher's role in his own Major League career, said he tries to keep players informed as to when they'll likely be starting in order to help with the process. But he noted that it can be a learned art.
"Shoppy has been in that role for a while," said Wedge, who had the eight-year veteran on his Indians teams from 2006-09. "He knows himself well. We'll look to probably get him back in there [Saturday] with the early game. We communicate with these guys and try to give them as much direction as we can with when they'll play.
"But he does a good job of working like he needs to work when he's not playing and that's what allows him to be ready to play when he does."
Greg Johns is a reporter for MLB.com. Follow him on Twitter @GregJohnsMLB as well as his Mariners Musings blog. This story was not subject to the approval of Major League Baseball or its clubs.