Collins gives athletic Valdespin chance in outfield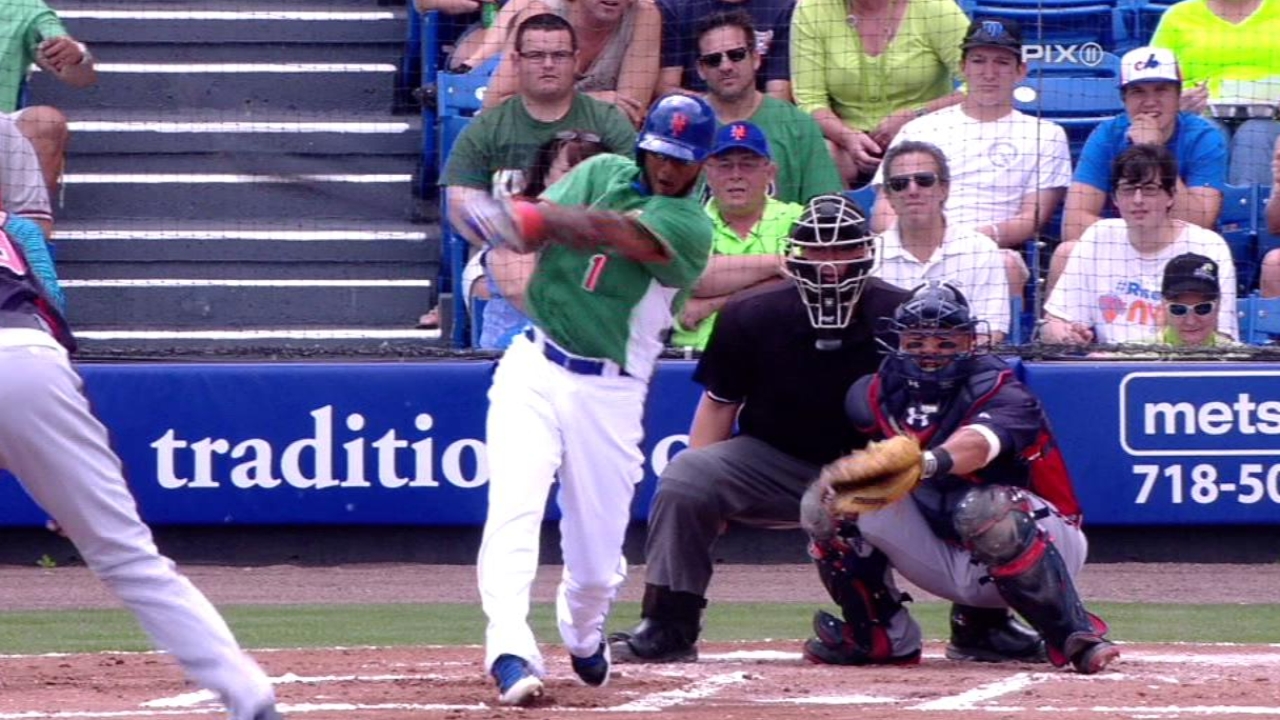 NEW YORK -- Continuing to seek outfield answers, Mets manager Terry Collins gave Jordany Valdespin his first start of the season Friday, leading him off and slotting him in center.
A natural second baseman, Valdespin began learning the outfield last spring and has played it sporadically over the past year, including a few dozen appearances at all three outfield positions in the Majors. Part of his daily routine includes tracking fly balls during batting practice, and any defensive improvement he displays in the near future could affect his playing time going forward.
"We'll find out," Collins said of Valdespin's outfield chops. "We won't know until we run him out there a few times and see how he does. But he's so athletic, there's no reason why he can't make the adjustment. And if he's going to make a difference with the bat in our lineup, we've got to get him in there to find that out."
Valdespin's bat is what most intrigues the Mets. Though Collins indicated earlier this week that Collin Cowgill, who hit a grand slam on Opening Day, would play nearly every day in center field, Cowgill sat Friday in favor of Valdespin. With Collins hoping to give Kirk Nieuwenhuis and Mike Baxter starts this weekend and the Marlins scheduled to throw three right-handed pitchers, it is possible that Cowgill could sit again.
Cowgill's absence Friday left the Mets with a hole atop the lineup, which Valdespin was happy to fill.
"He brings the same things that Collin Cowgill does," Collins said of the leadoff position. "They make a bad pitch, it's 1-0. He gets on the bases, he scores runs, he can steal bases. If you have him in your lineup, that's probably where he needs to be."
Anthony DiComo is a reporter for MLB.com. Follow him on Twitter @AnthonyDicomo. This story was not subject to the approval of Major League Baseball or its clubs.