Headley hopes to return by end of April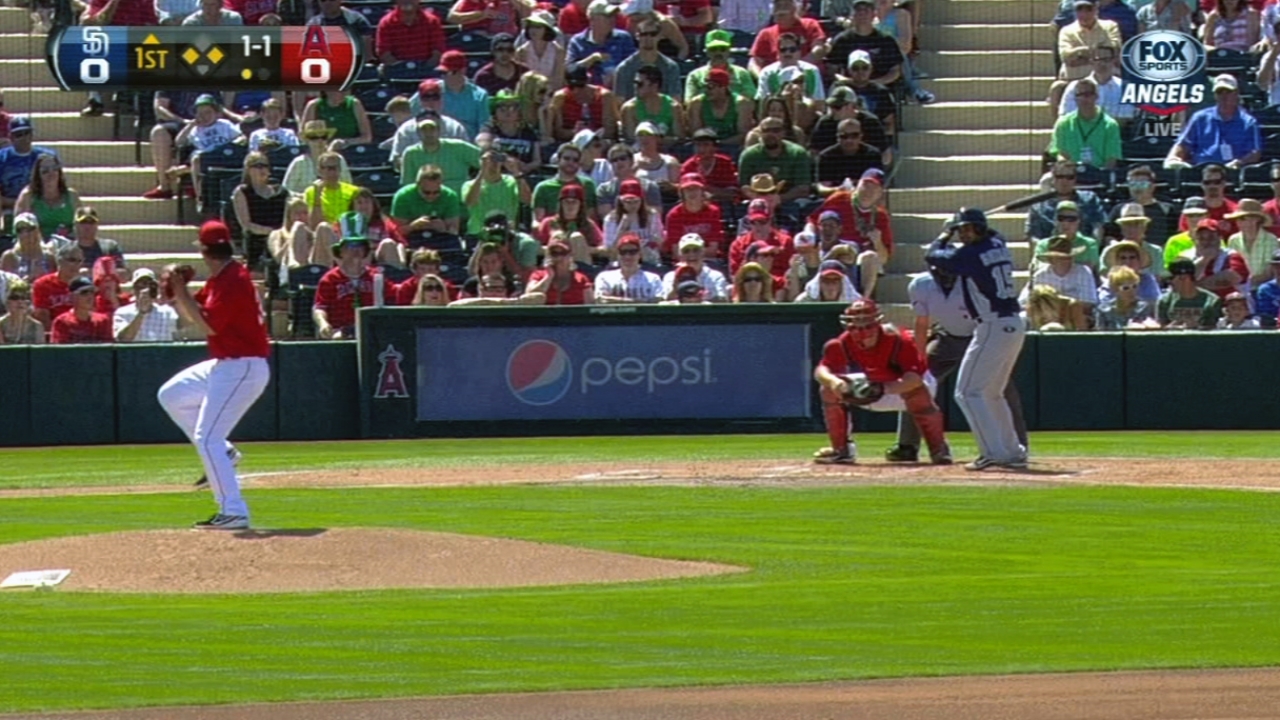 DENVER -- Come Monday, Padres third baseman Chase Headley could have a better idea of when he will be able to return from the disabled list.
Headley, who fractured the tip of his left thumb on March 17, is itching to play and isn't just eyeing the opportunity to begin a Minor League rehabilitation stint. He's actually aiming higher.
"This is just my goal, this isn't based on the doctors' goal, but I think there's a pretty good chance I can be playing in Major League games by the end of the month," Headley said Friday.
Headley is traveling with the team on its first road trip of the season. He'll return to San Diego after Sunday's game in Denver and will likely have an X-ray done on his thumb on Monday, the team's off-day.
"I think [the test] will give us a better idea. I don't know if it will give us a specific timetable, but if they go in and see there's some healing, maybe I can start hitting off a tee," Headley said.
Headley has taken some one-handed swings and even taken ground balls before games with his left hand wrapped behind his back. He's hopeful that next week he'll be able to do more.
"The big thing is we've got to make sure it's enough to withstand swinging and catching balls before we start up with more," said Headley, who is actually eligible to come off the disabled list on Saturday.
"I hate to say that we're going to come out [of the X-ray] with a concrete plan, but I think we'll find out if we need another week of healing or if it's good enough to start doing more."
Headley -- who will certainly need a few Minor League at-bats before he returns -- was told at the time of the injury that the recovery period would be between four and six weeks.
That Headley's recovery is moving along without much of a hitch thus far was good news to his manager, Bud Black.
"That's good that he's feeling better," Black said. "He's getting there."
Corey Brock is a reporter for MLB.com. Keep track of @FollowThePadres on Twitter. This story was not subject to the approval of Major League Baseball or its clubs.