A's hoping to convert Figueroa back into starter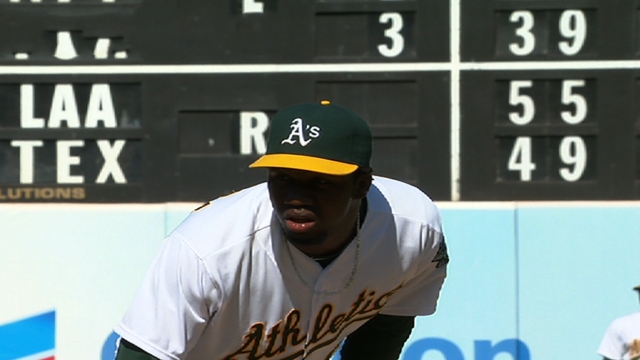 OAKLAND -- When the Athletics sent pitcher Pedro Figueroa to Triple-A Sacramento to open the season, it was for a specific reason.
The A's are looking to convert Figueroa back into a starter. He was sent to the bullpen after undergoing Tommy John surgery in 2010.
Figueroa had a great year as a reliever last season, sporting a 2.62 ERA in 32 appearances. He also appeared in 19 games with the A's.
"He pitched an inning in a game and then went to the bullpen to throw more pitches," A's manager Bob Melvin said. "We want to stretch him out to throw more innings as a starter for us."
Figueroa was signed as a starting pitcher in 2003. Last year was the only season he spent in the bullpen.
"He's a talented kid," Melvin said. "I have no doubt he'll be instrumental for us this year."
Rick Eymer is a contributor to MLB.com. This story was not subject to the approval of Major League Baseball or its clubs.