Harvey: 'A jacket doesn't belong on a baseball field'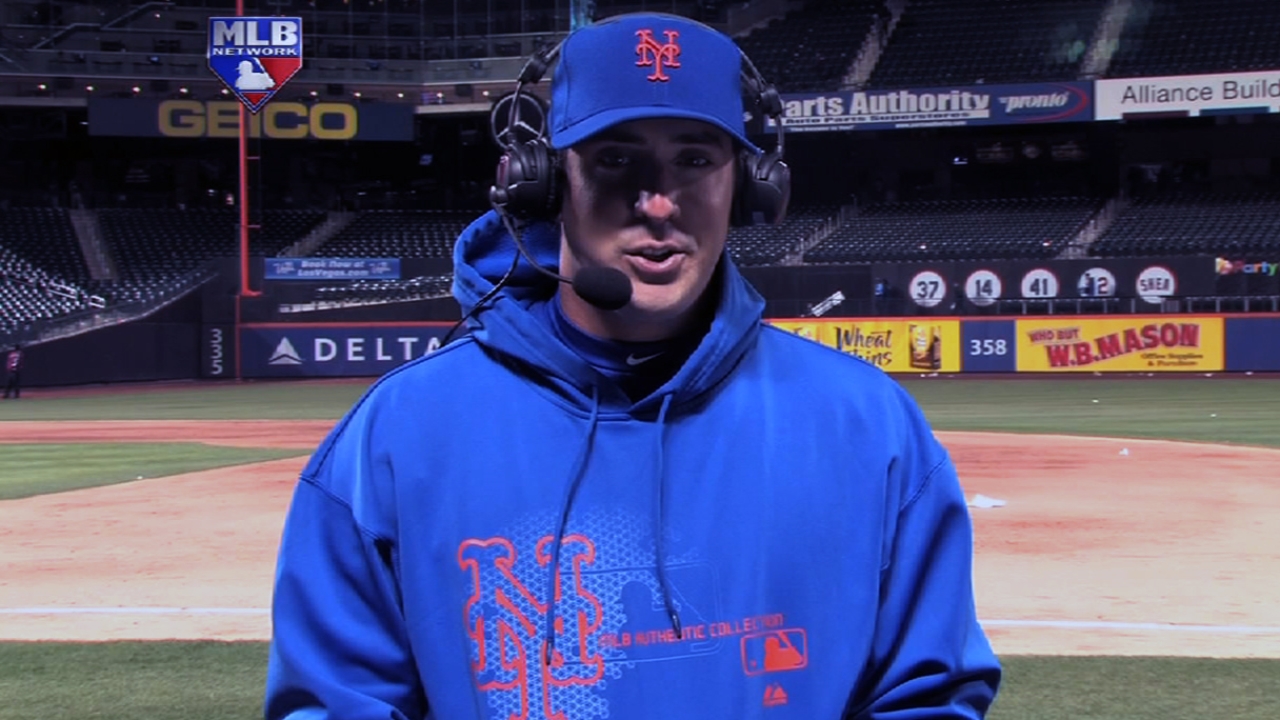 NEW YORK -- Let Matt Harvey make one thing clear: "In my mind," Harvey said after shutting down the Padres in frigid weather Wednesday, "a jacket doesn't belong on a baseball field."
When Harvey singled to reach base safely in the second inning, Mets staffers tried to run a jacket out to him at the bag. But Harvey, despite wearing short sleeves at cold, windy Citi Field, rejected the offer.
"I'm shocked they don't in the cold weather," manager Terry Collins said of his pitchers not wanting to wear jackets. "But when Matt got on [base], we took the jacket out, and he said he didn't want it. That's his choice."
Most pitchers would likely choose otherwise. But Harvey, who was born and raised in eastern Connecticut, says he pitches in three-quarter-length sleeves regardless of the conditions and always, always shuns jackets.
If that's what makes him tick, the Mets certainly do not want him to change. In fanning 10 batters over seven innings Thursday against the Padres, Harvey recorded his third double-digit strikeout game in his first 11 career starts. That tied Nolan Ryan and Jerry Koosman for the second-most in franchise history through 11 starts, one behind Dwight Gooden.
So keep those jackets away.
"I wasn't concerned about him until we had the real long inning, until we were sitting in the dugout," Collins said. "Matt was fine. He told me he was fine. But after I took him out I said, 'How'd you do?' And he said he was freezing."
Anthony DiComo is a reporter for MLB.com. Follow him on Twitter @AnthonyDicomo. This story was not subject to the approval of Major League Baseball or its clubs.