Mastroianni available to play, still dealing with sore foot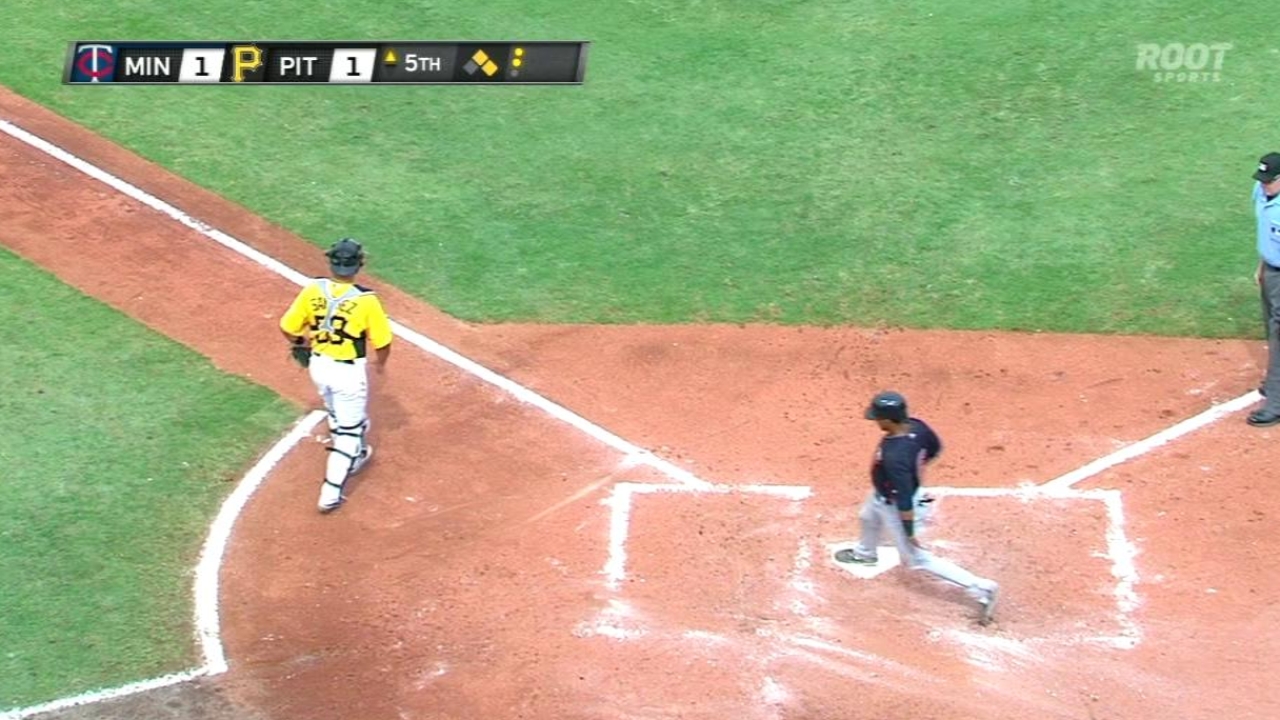 MINNEAPOLIS -- Outfielder Darin Mastroianni fouled a ball off his left foot during Spring Training and it's still sore, but he is available off the bench, Twins manager Ron Gardenhire said Wednesday.
Mastroianni made the roster as the club's fourth outfielder after losing out to rookie Aaron Hicks to be the club's starting center fielder. He's expected to be used as a pinch-runner and defensive replacement late in games when he doesn't start. He did just that on Wednesday, when he served as a pinch-runner for Josh Willingham in the eighth inning and remained in left field.
But Gardenhire said he wants to be cautious with Mastroianni in the early going, as he's not completely healthy just yet.
"He's fully available," Gardenhire said. "He tells me he can run even if it hurts. So I just want to know if he's available and can do what I need him to do. But he says there is pain involved and can get through it. So it bothers me a little bit."
Mastroianni has been participating in pregame workouts without any issues, but Gardenhire said he can tell he's not at 100 percent. The Twins also have Wilkin Ramirez on the roster as a backup outfielder as insurance.
"I've been watching him," Gardenhire said. "He's running all over, but he's not flying like he normally does. He's not there. But he's still faster than a lot of guys on our team."
Rhett Bollinger is a reporter for MLB.com. Read his blog, Bollinger Beat, and follow him on Twitter @RhettBollinger. This story was not subject to the approval of Major League Baseball or its clubs.