Opening Day a little extra special for Hahn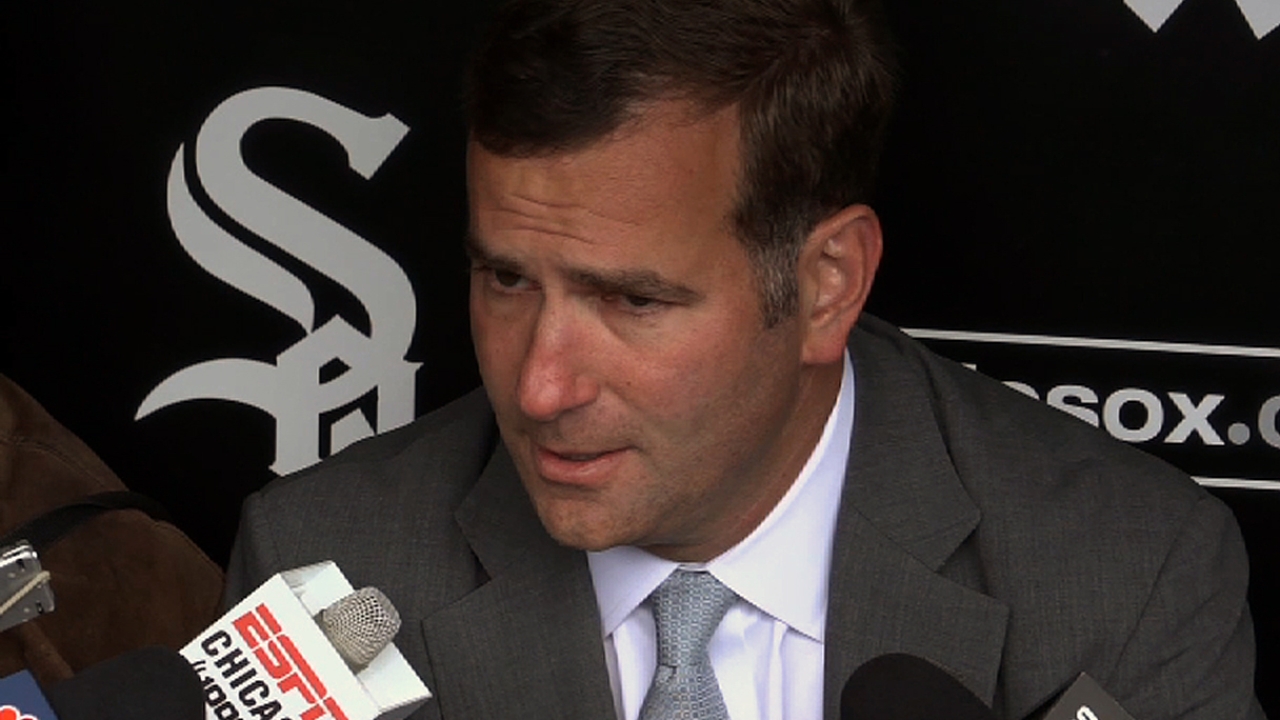 CHICAGO -- Rick Hahn has been through 12 Opening Days with the White Sox prior to Monday. And ultimately the score at the end of the day against the Royals will dictate whether it's a memorable 13th or not.
But Hahn admitted that this Opening Day had a special feel because it's his first as general manager.
"I've always been excited about Opening Day like the rest of you, just like any fan," Hahn said. "It has been a day for optimism and sort of a rebirth and everyone is starting off equal and anything can happen."
Ken Williams, the White Sox general manager for the past 12 years and now executive vice president, was in attendance and continues to be a strong source of advice for Hahn. On Monday, Hahn said the two talked for about 20 minutes concerning a potential waiver claim in which he had interest.
"As someone who has sat in this chair for 12 years, he has been there to sort of hear my gripes and gives guidance here and there about how to deal with some of the added responsibilities that come with the position," said Hahn. "He has been a great resource as a co-worker and as a friend."
Scott Merkin is a reporter for MLB.com. Read his blog, Merk's Works, and follow him on Twitter @scottmerkin. This story was not subject to the approval of Major League Baseball or its clubs.