He's number ... 2? Mauer bats second on Opening Day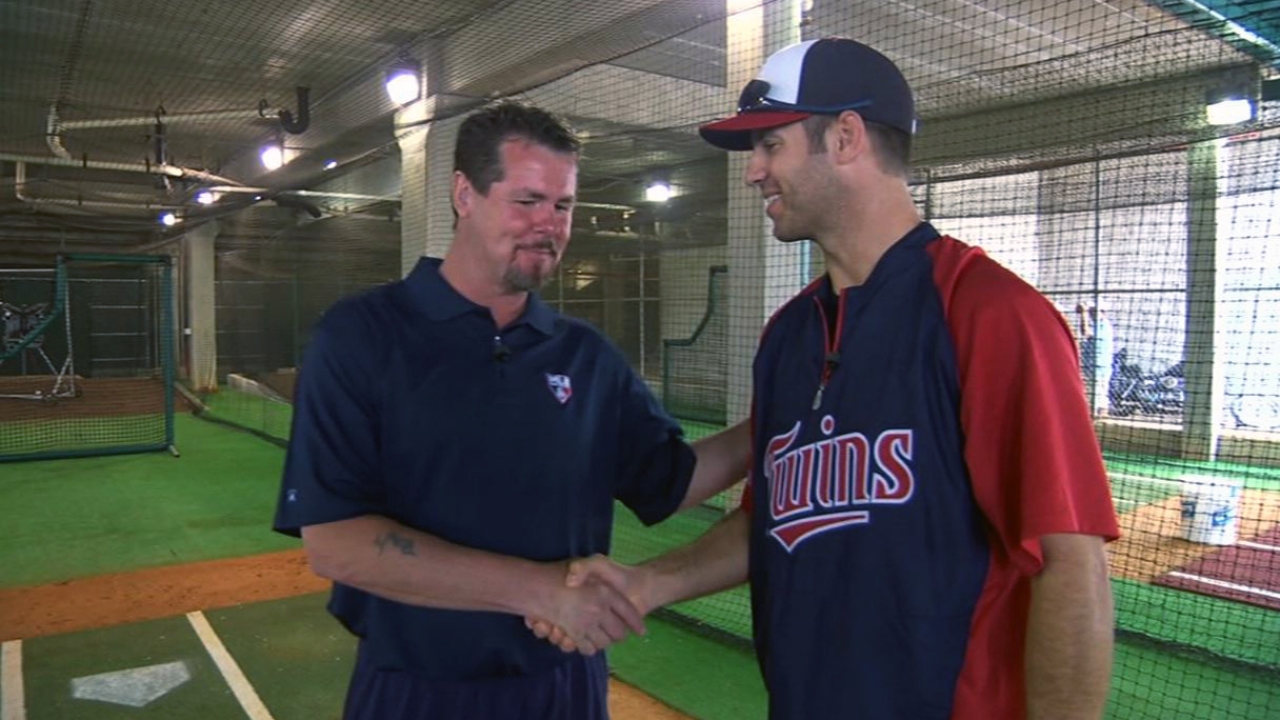 MINNEAPOLIS -- When manager Ron Gardenhire unveiled his Opening Day lineup on Monday, there was a surprise, with catcher Joe Mauer getting the start as the No. 2 hitter for just the 74th time in his career.
Mauer, who hit second only 10 times over the previous three seasons, got the nod in the two-hole, with second baseman Brian Dozier sliding from second to bat eighth against Tigers ace Justin Verlander.
He went 2-for-4 with a run scored in the 4-2 loss.
"I want [Mauer] to bat first, second and third, but I can only bat him in one place, so we chose second," Gardenhire joked. "As [hitting coach Tom] Brunansky and I talked, we talked about 'ambush.' So we're going to ambush at the top with all these hitters and go from there."
Mauer, who led the American League with a .416 on-base percentage in 2012, is fine with the move, behind rookie Aaron Hicks and in front of sluggers Josh Willingham, Justin Morneau and Ryan Doumit.
"I told Gardy that I don't have a problem wherever he puts me in the lineup, as long as I'm in the lineup," Mauer said. "And [I'll do] what gives us our best chance to score runs, so hopefully we can get some runs."
Gardenhire, though, said the move isn't permanent and that Mauer can move to his usual third spot if someone like Dozier proves capable of batting second.
"It's for today, and we can always adjust as we go along," Gardenhire said.
Rhett Bollinger is a reporter for MLB.com. Read his blog, Bollinger Beat, and follow him on Twitter @RhettBollinger. This story was not subject to the approval of Major League Baseball or its clubs.