Madson to travel with team, continue rehab on road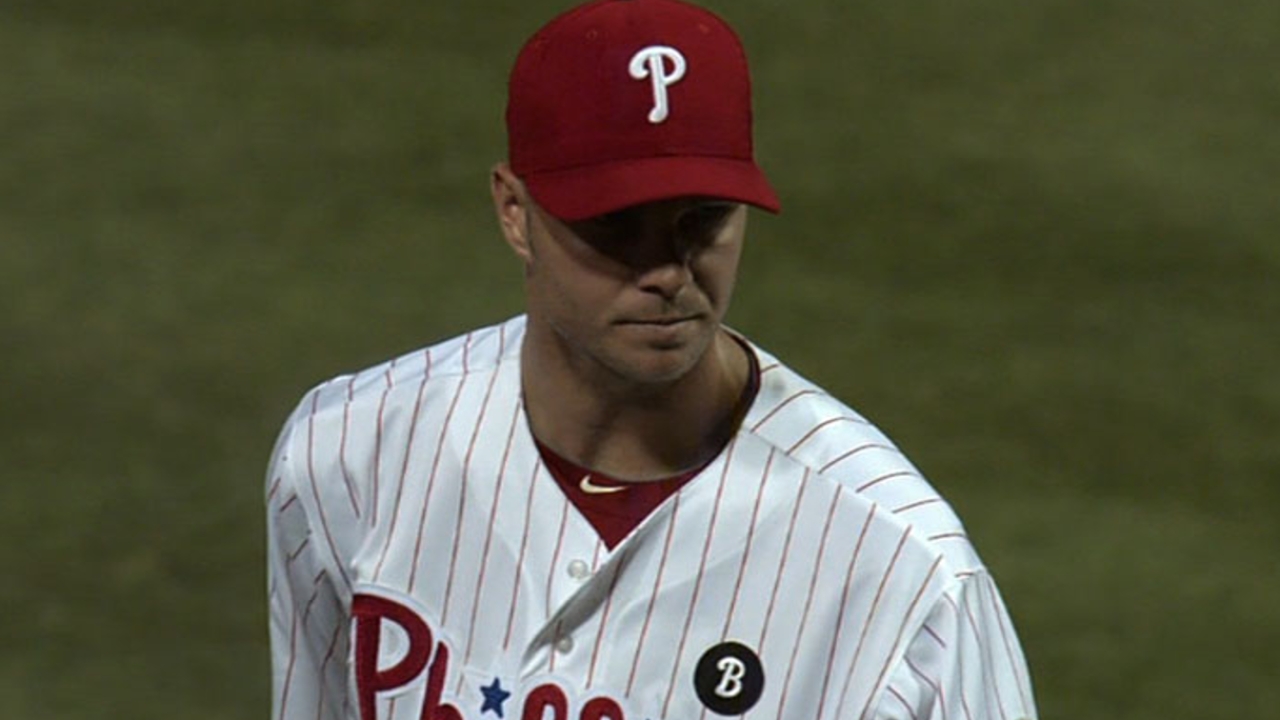 ANAHEIM -- It's not just that Ryan Madson hasn't pitched in a year; it's that he hasn't really been part of a team in that stretch, either. Madson spent the 2012 season mostly in isolation, rehabbing from Tommy John surgery throughout the summer while the Reds played out their schedule.
He wants to be with the Angels when they open their season on the road next week, even if he won't be closing out any of those games.
"I want to be part of the team," Madson said. "If we win all three games, I want to be there. If we lose all three games, I want to be there. I want to experience the full season. That's a big thing for me."
Madson will get that chance.
The 32-year-old right-hander is far enough along in his rehab that the Angels want to closely monitor it. Madson will be with the Angels in Cincinnati, home to the team he never pitched for, then travel with his teammates to Texas the ensuing weekend.
"He's purely now in baseball activities," manager Mike Scioscia said. "We're going to have our physical therapist with us, we're going to have our trainers with us and our pitching coach, so it makes most sense for him to get the work he needs under their eyes right now."
Madson continues to heighten the intensity of his bullpen sessions, slowly mixing in his offspeed pitches until he's simulating game action. In Tempe, Ariz., on Wednesday morning, he threw 40 pitches, mixed in changeups for the first time and "let it go" on his last few pitches.
It felt like the first bullpen session of a normal, fully healthy Spring Training, Madson said. And though it brought plenty of next-day soreness, Madson felt good enough to play catch on Thursday and plans to get off the mound again on Saturday.
The Angels are unsure of how many bullpen sessions he'll need before getting into games, but he throws about three or four in a normal spring. Madson still needs to mix in cutters, get a feel for all his pitches, go at 100 percent intensity, bounce back and repeat that a few times.
A late April or early May return to the Majors is quite possible, but the Angels continue to go day by day.
"There's a lot of hurdles he has to pass," Scioscia said. "Any one can set you back or reach a plateau, and you can fly by two or three with a great outing and rebounding well. It's just tough to quantify what the last stage of his rehab is going to be, which I think is normal in the rehab process."
Alden Gonzalez is a reporter for MLB.com. Read his blog, Gonzo and "The Show", and follow him on Twitter @Alden_Gonzalez. This story was not subject to the approval of Major League Baseball or its clubs.