MLB.com Columnist
Jonathan Mayo
Sheffield scratched from NHSI consolation game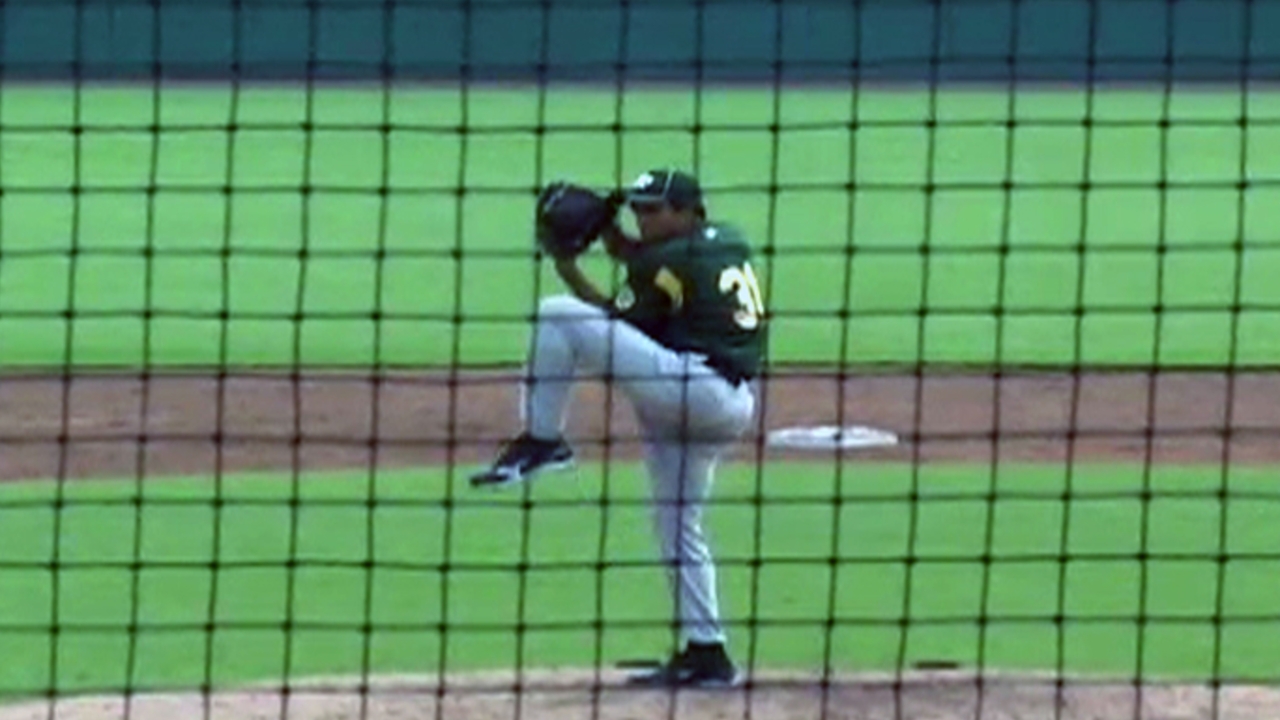 CARY, N.C. -- Scouts arrived on Thursday morning for Day 2 of the National High School Invitational, anticipating a consolation game between Eustis (Fla.) High School and Tullahoma (Tenn.) High School.
The reason: watching right-hander Jordan Sheffield from Tullahoma face Eustis catcher Chris Okey, both in MLB.com's Top 50 Draft prospects rankings. It's that kind of matchup that has quickly made the NHSI a must-stop for the scouting industry.
On this crisp, cool morning, however, the scouts were disappointed, as Sheffield was scratched from his start because of forearm tightness.
Sheffield hasn't pitched since March 12, a game he came out of after 73 pitches because of that right forearm. He's been resting and rehabbing, acting as the team's DH in the interim. He hadn't even returned to shortstop until Wednesday's NHSI opener against Mater Dei High School (Calif.), and it seemed like things were heading in the right direction. He told coach Brad White that his arm felt great Wednesday night before the team's curfew.
"The last thing I told him this morning was, 'If it doesn't feel like you can go, you have to be honest with me, '" White said. "I went to the 'pen with him, looked at his face as he was throwing. Some pitches, he was hurting on the top of the forearm out at the extension point. So we made the decision to shut him down.
"The kid wanted to throw, but he was smart enough today to give me the feedback I needed as a head coach not to put him in jeopardy."
Sheffield was only going to throw 40 pitches on Thursday, but instead, Tullahoma turned to Dalton Davis and Tyler Burns to outlast Eustis, 4-3, in 11 innings. Sheffield played first base, and he will continue to play there or DH for the remainder of the tournament. When the team gets back to Tennessee, he'll go to see a doctor to make sure it's nothing more serious.
Forearm tightness is often a precursor to elbow trouble. It's not uncommon for a pitcher to have forearm issues, and it eventually turns out he has an ulnar collateral ligament tear and needs Tommy John surgery. It was clear on Thursday that the thought had crossed White's mind, but he was still hoping it wasn't that serious.
"Watching the trainer do the test for the UCL, I honestly don't feel that way," White said. "If we felt that way at all, we'd have gone to see a doctor. I really think it's something in the forearm right there, but it's in a bad spot.
"You've got a kid with a mid-upper 90s arm. There's a lot of stuff that can go wrong in there. It's in the back of our mind -- we're scared, but we're still very cautiously optimistic."
Jonathan Mayo is a reporter for MLB.com and writes a blog, B3. Follow Share This