Six-hit night as good as it gets for Getz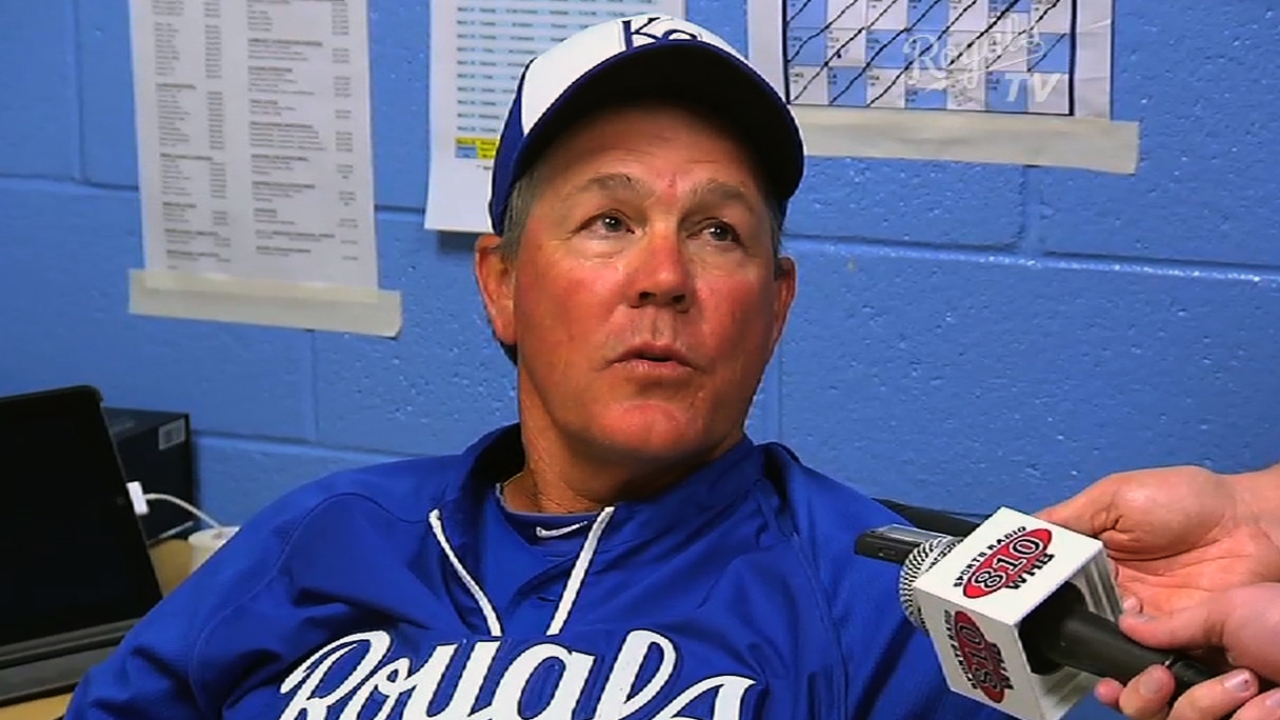 SURPRISE, Ariz. -- Chris Getz thought perhaps he'd had six hits one time in college -- but in a doubleheader.
On Wednesday night, Getz went a perfect 6-for-6 in a single 10-inning game, a 9-9 Cactus League tie with the Cubs.
"Obviously, I'd much rather it'd be an official game, but I felt good from the first at-bat on," Getz said. "I've been feeling good for a while now and to get results, that's rewarding. It was a fun night and it's too bad we couldn't pull off the 'W' but it certainly helps confidence for me going into the year."
Getz earlier won the second-base job in a duel with Johnny Giavotella and his big night at the plate gives him a .450 (27-for-60) spring average.
He led off the 10th with his sixth hit, a single, but refrained from attempting a steal with Billy Butler at the plate.
"With the lefty [pitcher Jeff Antigua] and Billy and the middle of the order up, I didn't want to create too many issues," he said. "Too bad we couldn't pull it off."
Butler rolled into a double play and Mike Moustakas fanned to end the game in a tie. The Royals had seen an 8-2 lead disappear.
"We haven't had too many games like that but it's probably a good thing to experience that now because stuff like that certainly is going to happen during the year," Getz said.
"It just shows you've got to battle through nine, if not more. We have had such a great spring but there will be adversity throughout the year so we certainly need to be prepared for it and work through it."
The split-squad tie and an afternoon loss to the Brewers left the Royals' record at 23-7-2 with two games remaining.
Dick Kaegel is a reporter for MLB.com. This story was not subject to the approval of Major League Baseball or its clubs.