Overbay essentially has three-day tryout with Yanks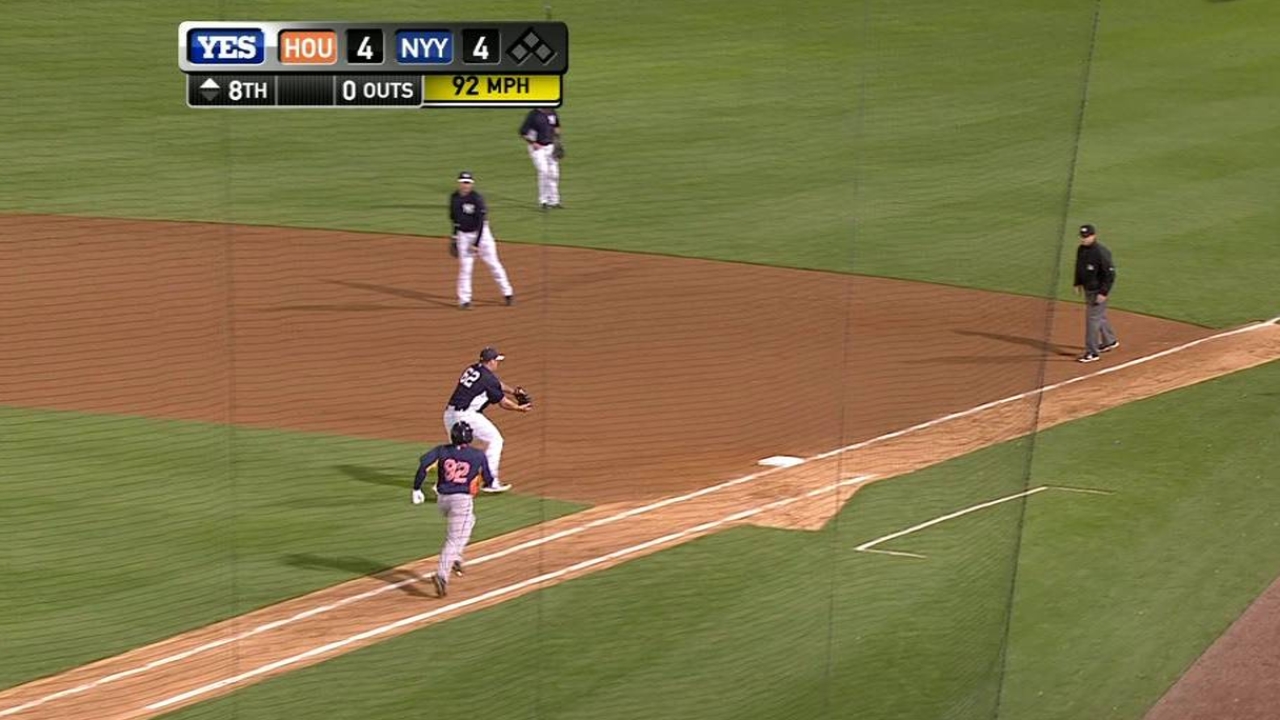 TAMPA, Fla. -- On Wednesday, Lyle Overbay was in Day 2 of what essentially amounts to a three-day tryout to prove he can crack the Yankees' Opening Day roster.
The 36-year-old first baseman has a chance to impress the Yanks' coaching staff, and he started at first base against the Orioles in Sarasota, going 2-for-5 in the Yankees' 11-8 win.
Overbay appeared as a defensive replacement in Tuesday's 4-4 tie against the Astros, going 0-for-1. Yankees general manager Brian Cashman said that Overbay, who was released by the Red Sox on Tuesday, is able to opt out of his Minor League contract on Friday.
"He got released, so I just gave him, basically, a three-day contract," Cashman said. "'Come on over, we'll take a quick peek.' Our scouts have watched some of the stuff he's been doing while he was with the Red Sox, so he'll get a three-day, NBA-style contract on the Minor League side."
With Mark Teixeira injured and expected to be out until at least the middle of May, the Yankees have been holding auditions at first base. Juan Rivera entered play on Wednesday batting .305 in 59 spring at-bats and could also make the club, and Cashman said he would not try to send either Overbay or Rivera to Triple-A.
"I'm not looking at any of that stuff, whether it's him or Juan," Cashman said. "I'm just looking for, can they help us at the Major League level right now given our circumstances? That's why I'm looking at everything I can look at."
It seems strange to make a decision based on three days of Spring Training play, but Cashman pointed out he has made unconventional moves in the past. In 2011, the Yankees gave right-hander Brian Gordon two spot starts based on a statistical assessment from the team's director of quantitative analysis, Michael Fishman.
"We have our scouting reports," Cashman said. "It's better than the alternative of choosing to not even [look]. Nothing ventured, nothing gained."
Bryan Hoch is a reporter for MLB.com. This story was not subject to the approval of Major League Baseball or its clubs.