McGuiness returns, Woods sent to Rockies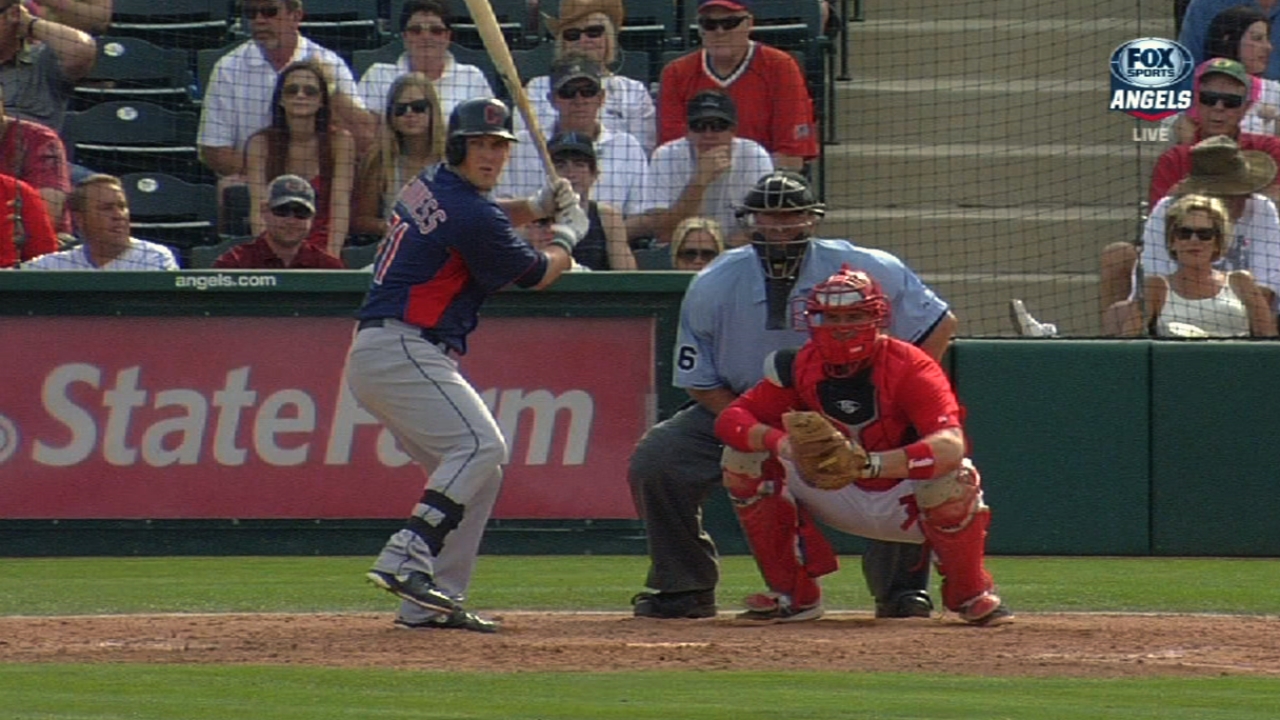 TEMPE, Ariz. -- In a Rule 5 wash, the Rangers sent pitcher Coty Woods back to the Rockies but picked up first baseman Chris McGuiness from the Indians. Both players were taken in the Rule 5 Draft in December, but did not make their team.
The Rangers expressed interest in working out a trade with the Rockies after Woods cleared waivers. But the Rockies wanted Woods back. Players taken in the Rule 5 Draft have to be added to the 25-man roster by Opening Day and kept there for the entire season. Otherwise they have to be offered back to their old team for $25,000.
"They wanted him back," manager Ron Washington said. "If he had stunk it up over here they probably wouldn't have wanted him back. But he threw the ball well, he really did."
Woods appeared in 10 games for the Rangers in Cactus League games and allowed three runs on 11 hits and three walks, while striking out 10. But the Rangers did not have a spot for him in the bullpen, especially after Derek Lowe made the team as a long reliever.
McGuiness didn't have a great spring for the Indians, hitting .195 (8-for-41) with zero home runs and one RBI. The Indians are set at first base anyway with Nick Swisher and Mark Reynolds. McGuiness was at Double-A Frisco last season and hit .268 with 23 home runs and 77 RBIs over 123 games. He had a .366 on-base percentage and a .474 slugging percentage.
"I've said it before, I wish he wasn't a Rule 5," Indians manager Terry Francona said on Tuesday. "It's hard for a position player to skip Triple-A and come to the big leagues. It's not altogether fair to expect them to be able to put up numbers. There's so much to like about him."
T.R. Sullivan is a reporter for MLB.com. Read his blog, Postcards from Elysian Fields, and follow him on Twitter @Sullivan_Ranger. This story was not subject to the approval of Major League Baseball or its clubs.