After twists and turns, Kelly makes Opening Day roster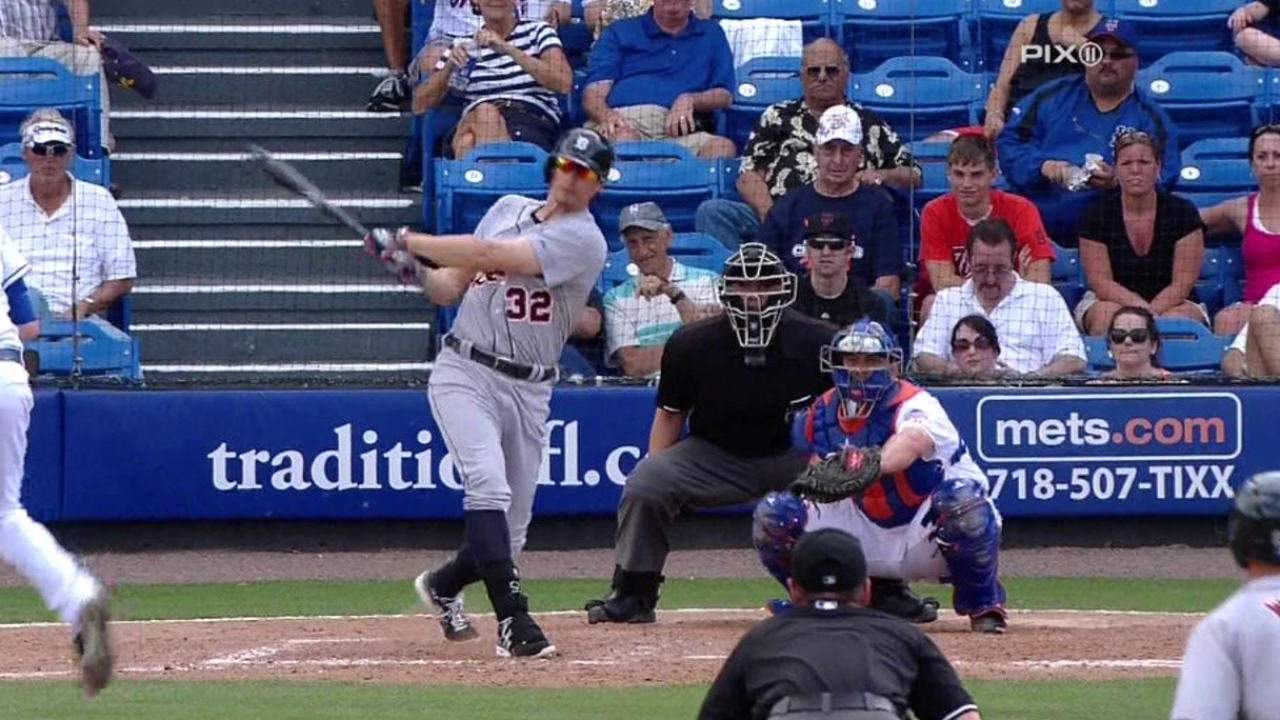 LAKELAND, Fla. -- Manager Jim Leyland had put Don Kelly on the Tigers Opening Day roster without telling Kelly. Once he called in Quintin Berry on Wednesday morning to let Berry know he wouldn't be making the team, he didn't get around to telling Kelly he would. So in the middle of his pregame media session, he brought Kelly in.
"I got too busy," Leyland told him, "but I figured you could count."
Kelly laughed. He could count, of course, but he wasn't going to assume anything. In fact, he wasn't really sure he was getting good news until he saw the crowd of reporters in Leyland's office as he walked in.
"Skipper always keeps it light, doesn't he," Kelly said.
For someone who has made the big league club the last few years, it wouldn't seem like a big deal. For someone who left the organization and was out on the open market this winter -- and seriously considered signing elsewhere -- making this team was special for Kelly. That could all change if the Tigers make a move as other teams finalize their rosters and make cuts, but it appears unlikely.
Kelly had been taken off the roster just days after the World Series last fall. He didn't sign until near the end of the offseason, opting for a Minor League contract with a camp invite over a similar offer from a National League club.
When the roster battle went into this final week, Kelly chose not to exercise the opt-out clause in his contract, deciding to wait and see how the roster shook out. He was rewarded.
"Let's face it, it would've been easy to say, 'OK, it's a fresh start, go sign somewhere else,' and want to leave this in the past. But this is home," Kelly said. "This is where you want to be. Sometimes it's not easy to face the disappointments of the prior year whenever you have a chance to get out, but just to work hard, come back and be ready to play this year was big."
Kelly had a strong start and finish to his spring, capped by Tuesday's 4-for-4 performance, with a 1-for-15 slump in between. Realistically, however, Kelly's versatility was the deciding factor. He can't run like Berry, but he can play a lot more spots, including third base and first.
Along with Matt Tuiasosopo, Kelly brings Leyland's roster back to having super-utility players available from both the right and left sides of the plate.
"We made a decision on what we felt was best for our team at that particular moment," Leyland said. "Things change."
Jason Beck is a reporter for MLB.com. Read Beck's Blog and follow him on Twitter @beckjason. This story was not subject to the approval of Major League Baseball or its clubs.