Maddon sees positives in Hernandez's Tuesday outing
Right-hander competing with Niemann for Rays' final rotation spot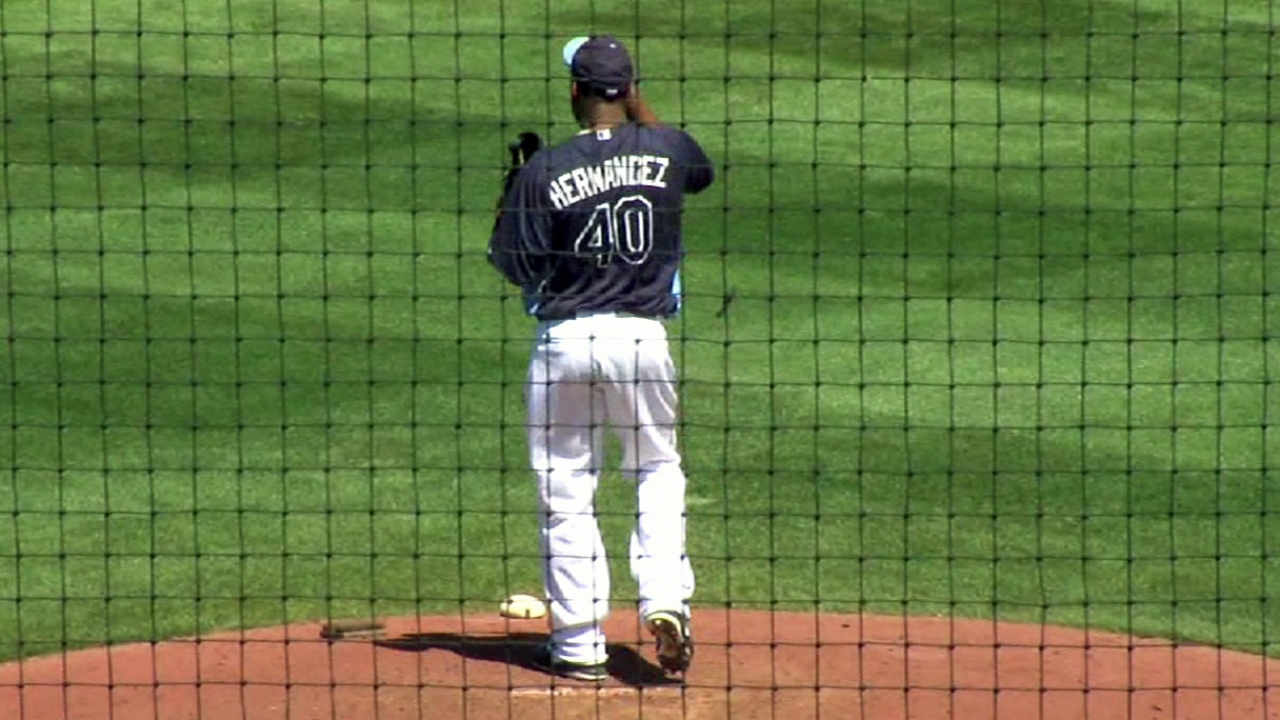 CLEARWATER, Fla. -- Roberto Hernandez cruised for four scoreless innings Tuesday against the Phillies before surrendering four runs in the fifth and five in the sixth.
And this was the right-hander's last start before a decision is made regarding whether he or Jeff Niemann will be the team's No. 5 starter.
Hernandez said he wasn't doing anything different in his last two innings of work than he did in his first four. Even though Hernandez's final line was ugly -- nine earned runs in six innings -- Rays manager Joe Maddon wasn't upset about what he saw.
"I thought Roberto threw the ball well today," Maddon said. "A lot of the damage was done by balls hit on the ground. I thought he had good stuff, so I was not displeased by any of that.
"I thought the ball looked alive from the side. Really pitch efficient, which is important, I think. And again, with our regular-season defense being in the right spots, it could be good. I was not discouraged at all."
Maddon concluded by noting that Hernandez was a ground-ball pitcher, and this type of pitcher inducing ground balls "is not a bad thing."
As for the pending decision about who will be the team's fifth starter, Niemann will make his last start of spring Wednesday afternoon against the Blue Jays. Whichever one of the two does not win the job will go to the bullpen. Maddon said they will wait to make that decision until Wednesday.
Bill Chastain is a reporter for MLB.com. This story was not subject to the approval of Major League Baseball or its clubs.