Gattis, Pagnozzi vying for final spot on roster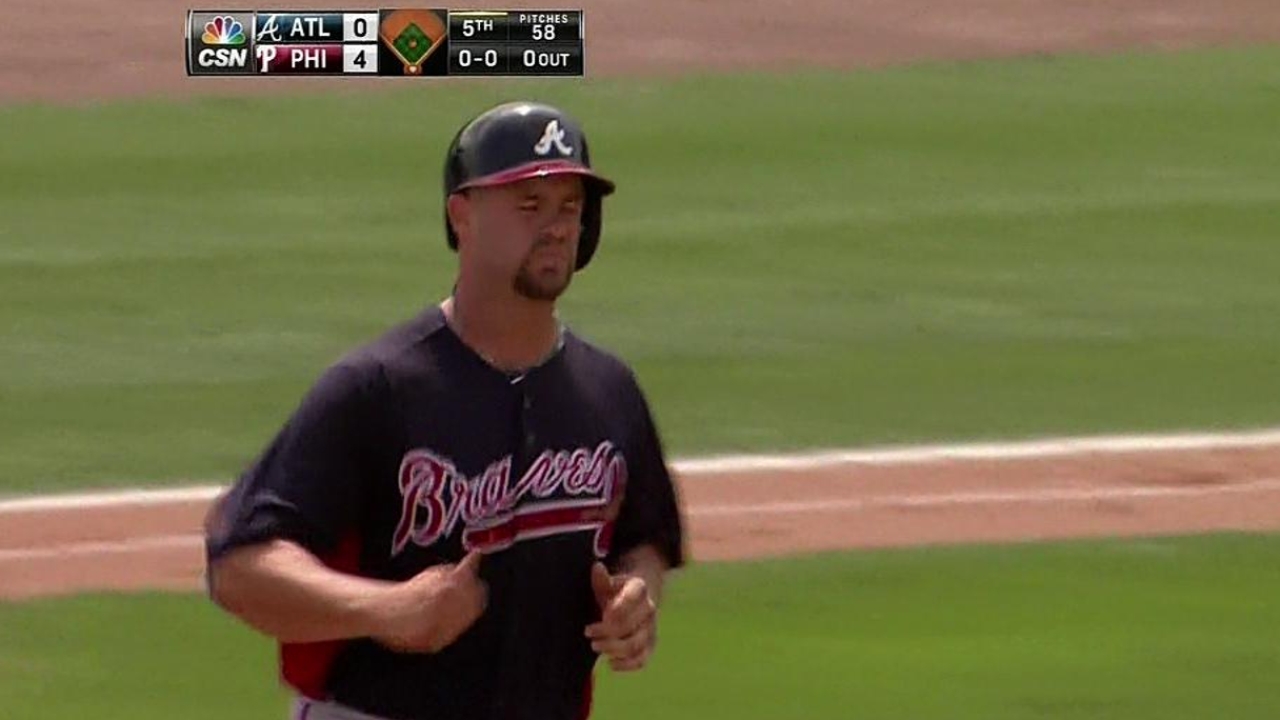 LAKELAND, Fla. -- When the Braves announced Jose Constanza was optioned to Triple-A Gwinnett on Tuesday morning, they essentially guaranteed Jordan Schafer will begin the season as their fifth outfielder.
Four of the five available bench spots on the Opening Day roster will be filled by Schafer, outfielder Reed Johnson, infielder Ramiro Pena and either Chris Johnson or Juan Francisco, who will begin the season platooning at third base.
The last spot will go to either Evan Gattis, who is ranked the club's No. 16 prospect by MLB.com, or Matt Pagnozzi, both of whom are bidding to serve as the backup catcher until Brian McCann returns from offseason right shoulder surgery.
"Everybody on the team is pretty much set," manager Fredi Gonzalez said. "Now the battle is, 'Who do you take behind the plate to complement [Gerald] Laird?'"
Gattis appears to be the overwhelming favorite, as he has hit .358 (19-for-53) with five doubles and five home runs in 22 Grapefruit League games. Pagnozzi has hit .310 (9-for-29) with a double and a triple while playing in 14 games.
If the Braves want to simply go with the better defensive option and allow Gattis to play in an everyday role at Triple-A Gwinnett, they could make the surprising decision to go with Pagnozzi.
But with McCann slated to miss most of April, the Braves could gain more value from Gattis' potent bat by allowing him to share the catcher's position with Laird, who has cautiously returned from a left calf strain he suffered on March 2. Laird returned to the lineup on Tuesday for the first time since March 16.
Gattis mishandled a couple of low pitches Mike Minor threw in the first inning of Monday's loss to the Mets, but over the past month, the powerful catcher has decreased many of the concerns surrounding his defensive ability behind the plate.
Mark Bowman is a reporter for MLB.com. This story was not subject to the approval of Major League Baseball or its clubs.