Maddon welcomes high expectations for Rays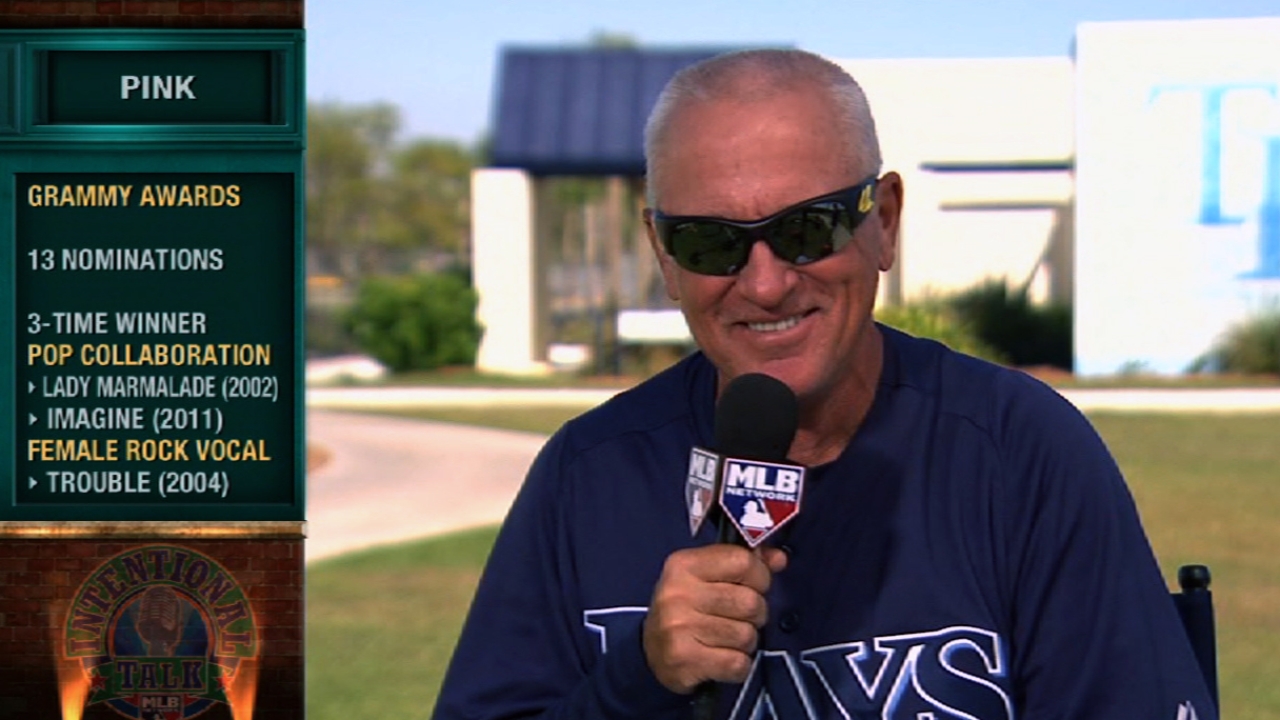 CLEARWATER, Fla. -- A reporter called to Joe Maddon's attention that Sports Illustrated predicted that the Rays will play in the 2013 World Series, where they will lose to the Nationals.
"I'll take it," Maddon said. "Not the losing part, but I'll take getting to the World Series. That's interesting. ... I was unaware of that. That's very complimentary."
In the past, greatness as anointed by Sports Illustrated has been said to be a jinx. Maddon didn't seem to be too worried about the attention.
"I love it," Maddon said. "I think it's great. You never run away from that kind of stuff. Expectations are good. I like expectations. I think it gives you something live up to. There may have been a time when you would run away from [being picked by Sports Illustrated] or cower a little bit. But I think we're beyond that. And I would like to believe that our players like hearing that kind of thing, too. So I think that's a good thing."
Bill Chastain is a reporter for MLB.com. This story was not subject to the approval of Major League Baseball or its clubs.