Mattingly earns first spring ejection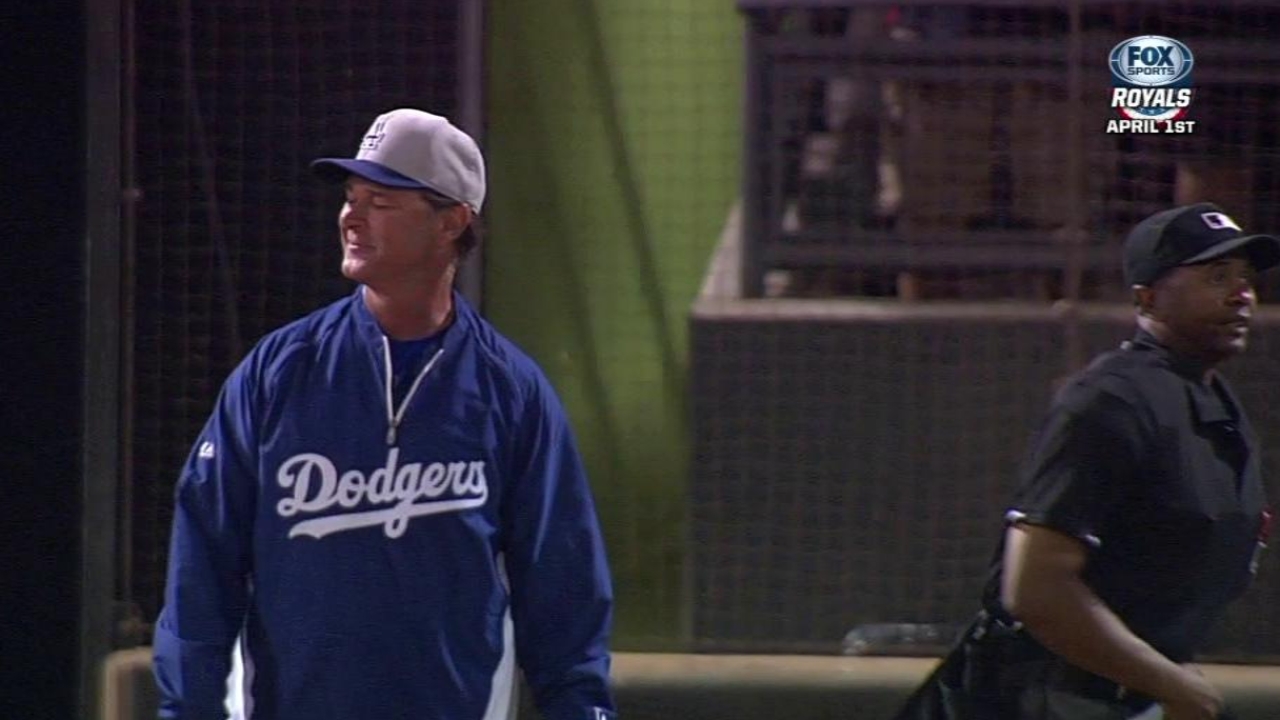 SURPRISE, Ariz. -- Dodgers manager Don Mattingly was ejected from Monday night's 8-2 loss to the Royals by plate umpire A.J. Johnson.
Johnson ruled strike three on a Matt Kemp check swing to end the top of the seventh inning and Mattingly came out to question why Johnson didn't check with first-base umpire Alan Porter.
"Really, I wasn't even mad," said Mattingly. "You think he might want to check. It wasn't so obvious that he didn't need to check. He told me I was arguing balls and strikes. I said, 'What are you going to do? Throw me out of a bleeping Spring Training game?' And he did."
Johnson is a Minor League umpire.
Ken Gurnick is a reporter for MLB.com. This story was not subject to the approval of Major League Baseball or its clubs.