First-pitch strikes crucial for McPherson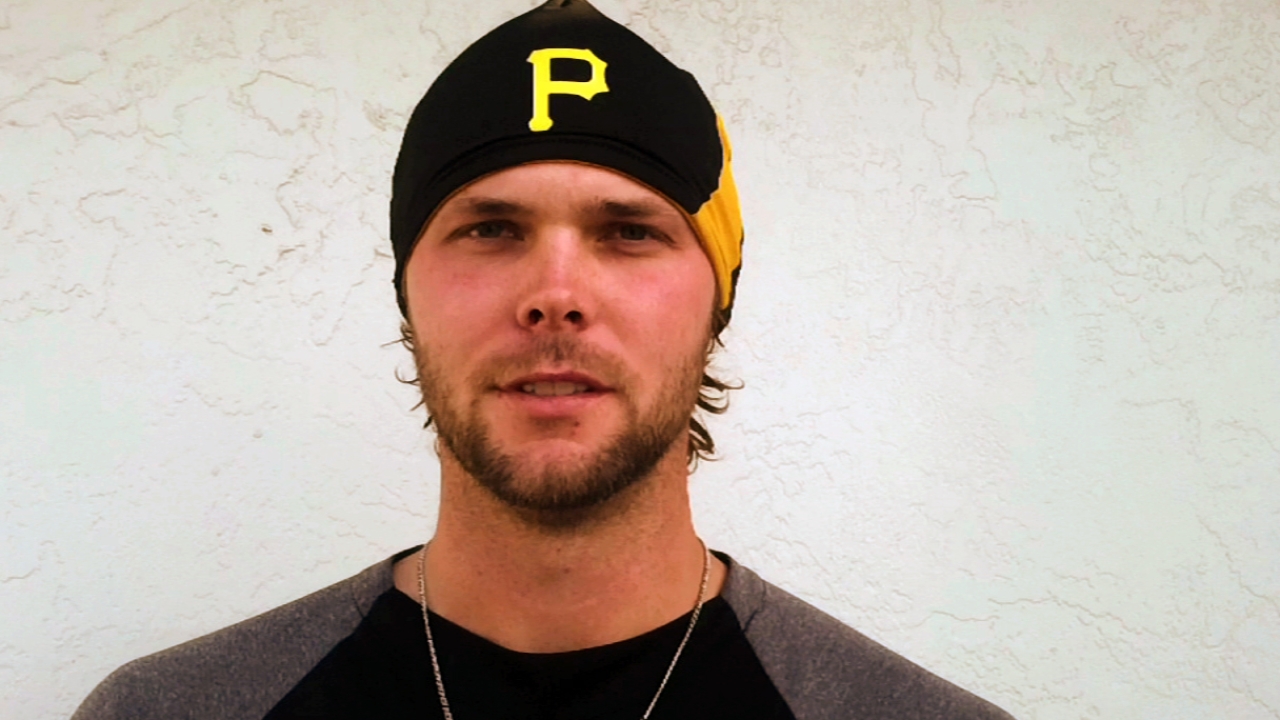 PORT CHARLOTTE, Fla. -- For four innings Monday night, Kyle McPherson had a pretty good hold on a berth in the Pirates' starting rotation. Then the righty lost his grip, and the makeup of that rotation remained a mystery wrapped in suspense.
A strong start by McPherson unraveled into a five-inning, five-run, three-homer stint in the Bucs' 6-2 loss to the Rays.
If general manager Neal Huntington wanted to see something conclusive from McPherson -- good or bad -- before making a decision on Jonathan Sanchez, who has to be either released or added to the roster Tuesday morning, he did not get it.
"The game plan was to go out there, be aggressive, and it was working," McPherson said. "Then I failed to execute a couple of pitches, and things just snowballed."
McPherson started out giving a textbook example of the value of first-pitch strikes, something always being preached but not always practiced by pitchers lacking confidence in their stuff. He started off his first 10 batters with strikes and, not coincidentally, took a two-hitter into the fourth inning.
Until then, his only misstep was a hung breaking pitch on an 0-and-2 count in the second inning to Shelley Duncan, who deposited it on the lawn beyond the left-field fence for a solo homer.
When McPherson started falling behind, though, the Rays started figuring him out. Two-run homers in the fifth by Ben Zobrist and Evan Longoria erased his 2-1 lead. Complicit in that undoing was his own defense, which was not erratic, just misfortunate. Zobrist's home run ball actually bounced over the fence off right fielder Jose Tabata's glove, and Longoria's shot followed a hot smash by Matt Joyce which second baseman Neil Walker could only knock down, not field cleanly.
"At this level, you can't fall behind, or give them too much to hit. They make you pay," said McPherson, who conceded having been stunned by Zobrist's go-ahead homer -- twice.
"I was surprised the ball went that far. I thought I got in there pretty good on that pitch. Strong guy," McPherson said. "At first, I thought [Tabata] actually had it and came down with it. But then I saw it rolling on top of the net, and I was like, 'That's not coming back.'"
Tom Singer is a reporter for MLB.com and writes an MLBlog Change for a Nickel. He can also be found on Twitter @Tom_Singer. This story was not subject to the approval of Major League Baseball or its clubs.