Twins ignore service time in decision to start Hicks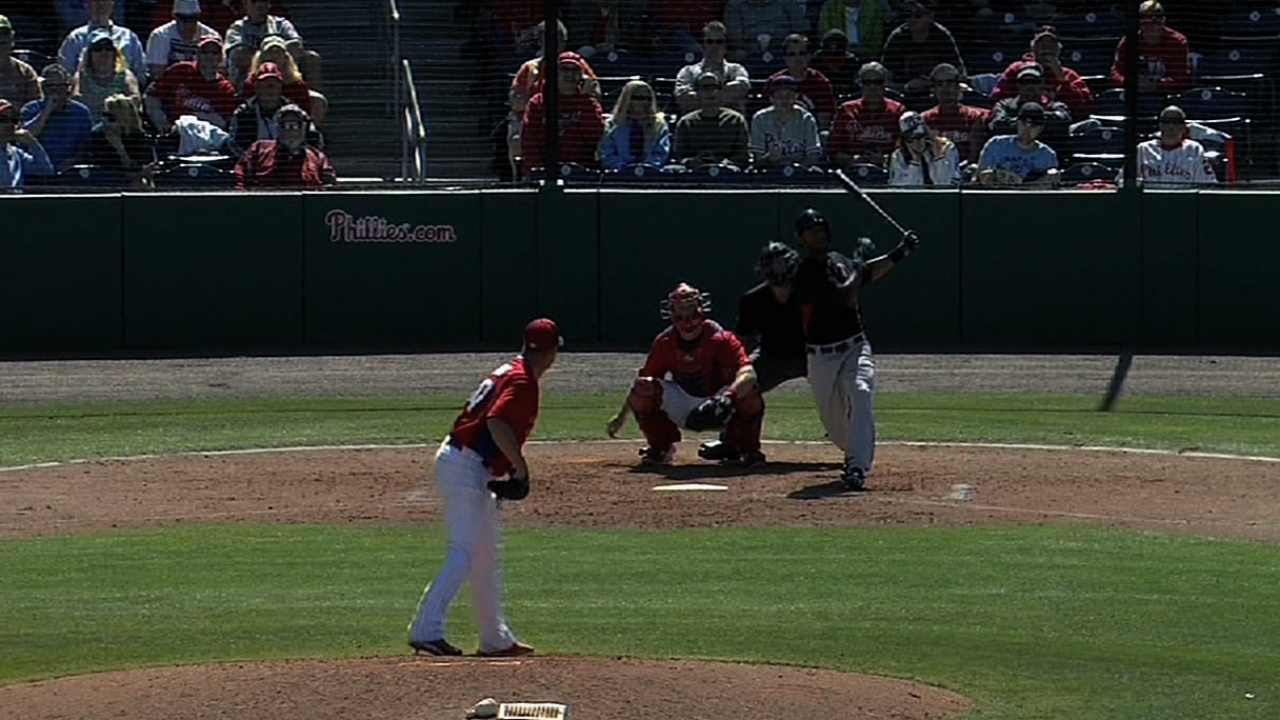 FORT MYERS, Fla. -- Minnesota's announcement that Aaron Hicks will start in center field proved service time played no role in the decision on how to handle the 23-year-old.
The Twins could have started Hicks, who has yet to play above the Double-A level, at Triple-A Rochester to delay his service time in the Majors. Based on service-time rules, the Twins could have pushed back his free agency a year by keeping him in the Minors for about a month.
Instead, the Twins announced Sunday that Hicks will be the starting center fielder, as he beat out Darin Mastroianni and Joe Benson for the job by hitting .353 with four homers, 16 RBIs, 16 runs and three stolen bases this spring.
"The guy has earned it," general manager Terry Ryan said. "I find it almost humorous that guys are talking service time and starting the clock. The guy has earned it."
Ryan said the Twins have never held a player back for service-time reasons since he took over as general manager in 1994. He said it wouldn't be fair to the player or his teammates if they deserved a roster spot.
"Can you imagine if we sent somebody out who did what the kid did?" Ryan said. "And I had to look at [Josh] Willingham, [Justin] Morneau, [Glen] Perkins, [Joe] Mauer and those guys who are trying to win, and I'm going to stop that guy? I just don't believe in that."
Rhett Bollinger is a reporter for MLB.com. Read his blog, Bollinger Beat, and follow him on Twitter @RhettBollinger. This story was not subject to the approval of Major League Baseball or its clubs.