X-rays on Arroyo's hand come back negative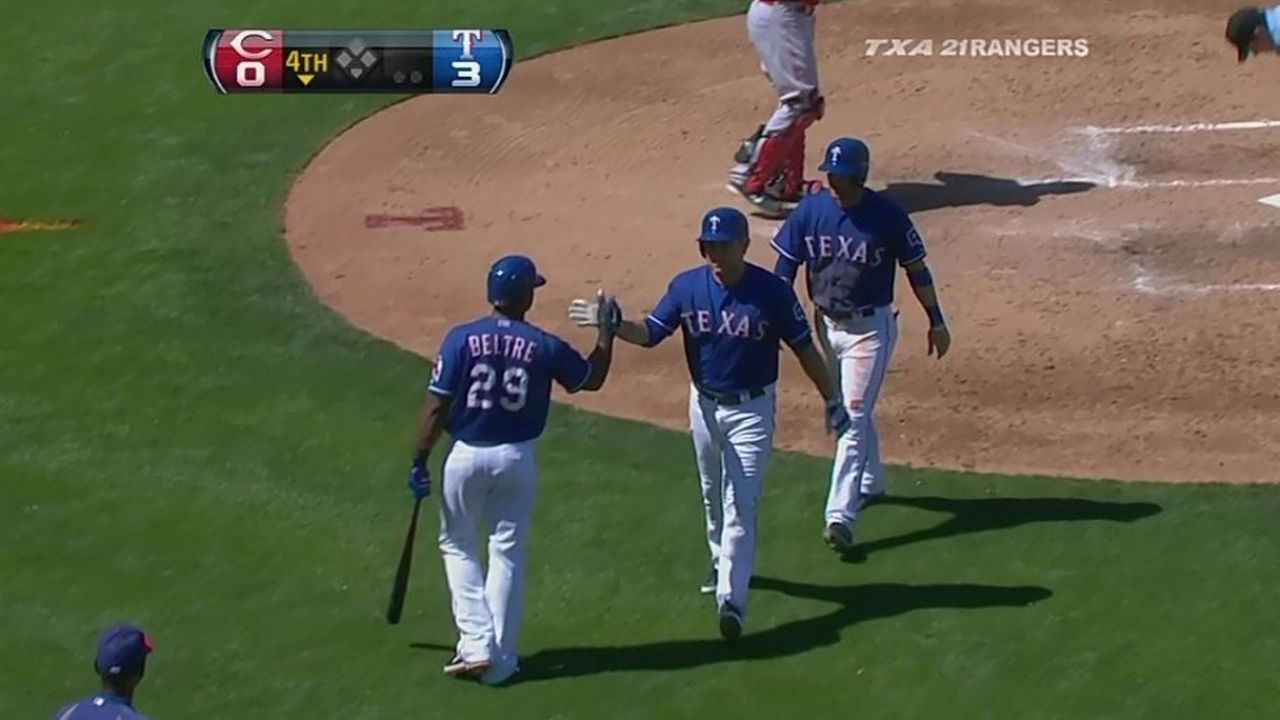 SURPRISE, Ariz. -- Reds pitcher Bronson Arroyo was laughing and smiling after his start on Sunday afternoon, knowing things could have been much worse. Arroyo was drilled on the right hand on a comebacker by David Murphy in the sixth inning vs. the Rangers.
X-rays taken at the Rangers team facility were negative for any broken bones.
"I thought this knuckle had exploded," said Arroyo, pointing to the outside of his right hand. "But none of it is broke.
"Luckily my hand was kind of relaxed and my fingers weren't up. It just hit so hard. I thought for sure this knuckle was shattered."
It was the second-straight day that a Reds pitcher was injured on a shot back to the mound by a Rangers hitter. On Saturday, Mat Latos was struck in the left ankle by a Geovany Soto one-hopper. Like Arroyo, X-rays were negative.
When Arroyo was hit and in visible pain, Reds manager Dusty Baker took his hat off in disgust and nearly threw it.
"I could hear it. The first thing you have are bad visions and stuff," Baker said. "You just hate that this happened late in spring, or ever."
Reliever Jose Arredondo replaced Arroyo out of the bullpen.
Arroyo pitched 5 1/3 innings with three earned runs and nine hits with no walks and no strikeouts. He allowed one home run. He has a 3.71 ERA through five starts this spring.
"He hit it right on the screws," Arroyo said of Murphy. "My hand was just dangling down and it just squared me up and then ricocheted off of my left forearm and left a mark over there. I knew the game was over for me for the day. If it was the regular season, maybe it'd be a different story. I needed to come get some treatment."
Arroyo, who has pitched 542 games in the Majors and Minors without ever going on the disabled list in his career, expected to make his final spring start on Friday vs. the D-backs.
"I'll pitch," Arroyo said. "I have some work to do. It's going to be a few more hours in the training room, contrasting it and taking a few more drugs."
Mark Sheldon is a reporter for MLB.com. Read his blog, Mark My Word, and follow him on Twitter @m_sheldon This story was not subject to the approval of Major League Baseball or its clubs.