Montero OK after taking bat to head behind plate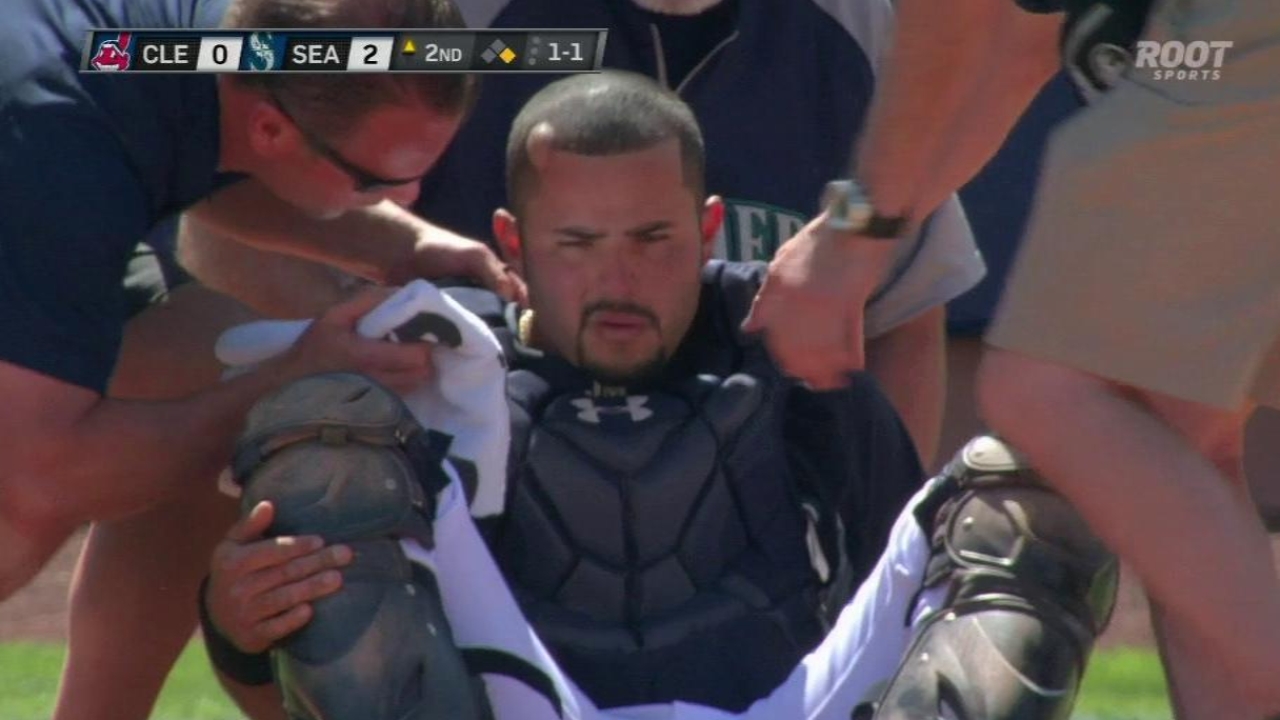 PEORIA, Ariz. -- Catcher Jesus Montero was struck on the side of the head by a bat in the second inning of the Mariners' game Saturday against the Indians at Peoria Stadium, and was carted off the field.
Montero, with a towel on the right side of his head, gave a thumbs-up to the crowd as he sat on the cart with training staff attending to him on the way back to the team's clubhouse.
"He's got a good-sized bump on his head, but he was OK out there," manager Eric Wedge said.
General manager Jack Zduriencik said Montero did not sustain a concussion, but the team is keeping a close eye on the 23-year-old catcher to ensure he's OK.
Francisco Lindor, a left-handed batter, swung through a Blake Beaven pitch, and as his swing wrapped around his body, the head of the bat struck Montero in the right side of the head. Montero went down immediately, and was on the ground for several minutes as the Mariners and Indians trainers attended to him before they helped him to his feet and onto the cart.
Montero has been hitting the ball well all spring, going 12-for-34 with six doubles. He was 0-for-1 before being struck on the head.
The club won't know until Sunday at the earliest how soon Montero will be able to return to action.
"We'll see," Wedge said. "I think he's going to have trouble getting a helmet on with the size of that bump on his head."
John Schlegel is a national reporter for MLB.com. This story was not subject to the approval of Major League Baseball or its clubs.