Bay makes rare appearance in center field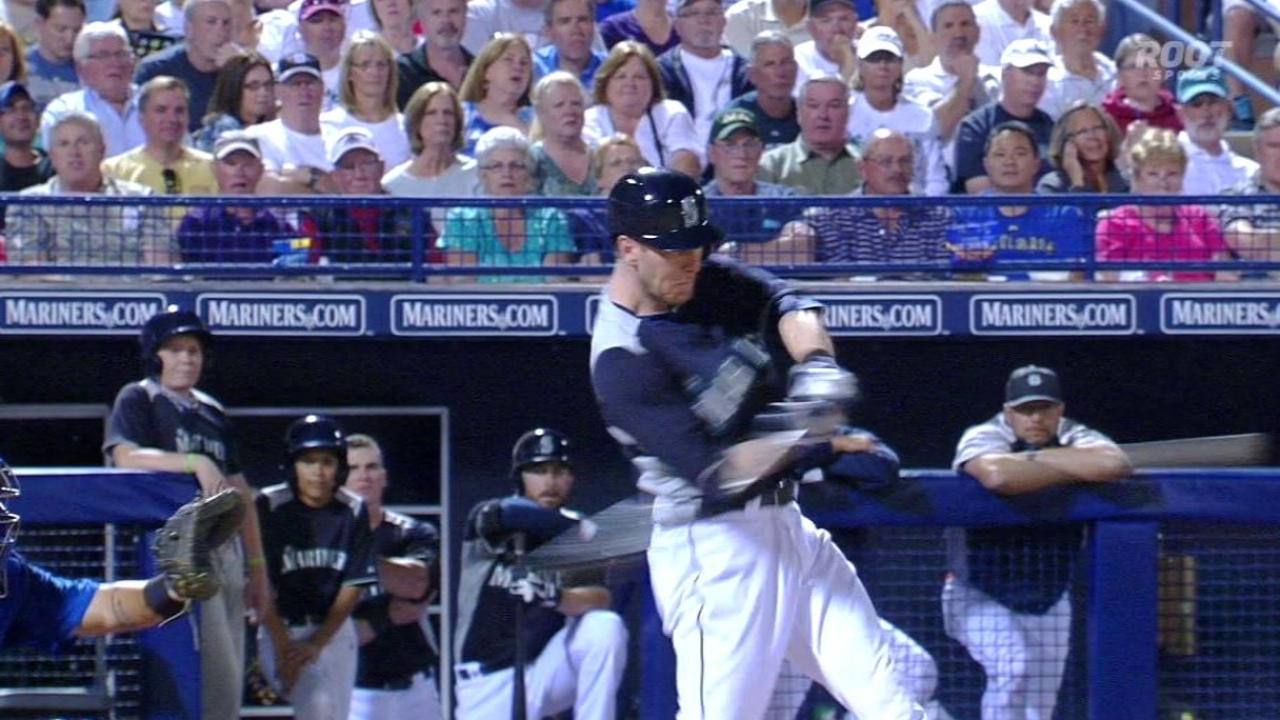 PEORIA, Ariz. -- Jason Bay came into Mariners camp knowing he'd have to do anything the club wanted, which has included batting leadoff and on Thursday included playing center field.
Bay did not have an opportunity to field a ball, but manager Eric Wedge said he plans to put Bay out in center again on Friday night against the Indians as the club continues to take it easy on regular center fielder Franklin Gutierrez, who has been experiencing tightness in his legs.
"We're working real hard to get him out of here healthy," Wedge said of Gutierrez.
Bay, signed to a one-year deal as a free agent after a tumultuous stay with the Mets, said he last played center while on Canada's World Baseball Classic team in 2009, but he's prepared to do anything to help his standing on the club as he fights for a spot as a reserve outfielder.
"I kind of thought that I'd have to do some things to try and make the team, so the adaptability and whatever they needed is what we talked about when I got here," Bay said. "They can put me anywhere they want. I'm not too good in the infield, but anywhere else, I can help out."
Bay, who played center while Casper Wells took the spot in left Thursday, actually has played 40 games in center field since breaking into the big leagues in 2003, 30 of those games coming with the Pirates in 2005.
"I didn't really feel like I was out of position or anything," Bay said.
Whether center field ends up being a place Bay plays during the regular season is sort of moot -- the Mariners just need to know that he can, in case they need him to. As Bay and Wells appear locked in a battle for the final outfield spot, Bay is prepared to do whatever it takes.
"They need to know what I can do -- what's feasible and what's not," Bay said. "That's what Spring Training is for. I may never play an inning in center field, I may never bat leadoff, but this is the time to do it."
John Schlegel is a national reporter for MLB.com. This story was not subject to the approval of Major League Baseball or its clubs.